What Snacks Can I Make with Rye Crackers?
People are becoming increasingly familiar with crackers made from other sources of flour besides traditional white flour, such as rye crackers. Typically made from a combination of rye flour, whole wheat flour, and caraway seeds, rye crackers are great for snacking. In fact, they can be combined with a host of other ingredients to provide healthful snacks at any time of the day. Popular snacks can be made using leftovers, such as adding cream cheese and herbs to leftover salmon to top the crackers, using lunch meats and cheeses as toppings, or using the crackers as a base for a variety of spreads.
Since rye crackers are often denser than other types of crackers, they can hold even the heaviest of ingredients. As snacks, they often serve as the base for leftovers, making them a great food for the cost-conscious consumer. For example, if there are extra bell peppers from dinner the night before, they can be sautéed with eggs to create a rye cracker frittata. If there is extra salmon, it could be combined with herbs and cream cheese to make a snack packed with omega fatty acids and antioxidants.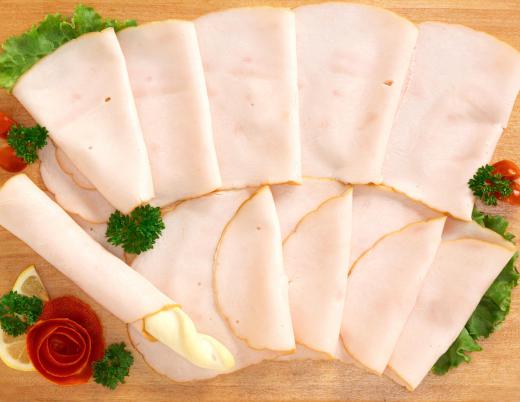 Other snacks using rye crackers use lunch-type items. For example, if a small portion of salad is left over, it can be placed on top of the crackers. The crackers provide some crunch, and the salad provides plenty of nutrients. While green salad may be used, other options include tuna salad, chicken salad, or even seafood salad.
Deli meats also can be used to prepare a rye-cracker snack. For example, a smear of cream cheese or other cheese may be followed by a layer of ham, turkey, or roast beef. If hard cheese is used, condiments such as mustard or mayonnaise may also be added to the cracker. For softer cheeses, herbs can be mixed in with the cheese, giving it a fresh flavor.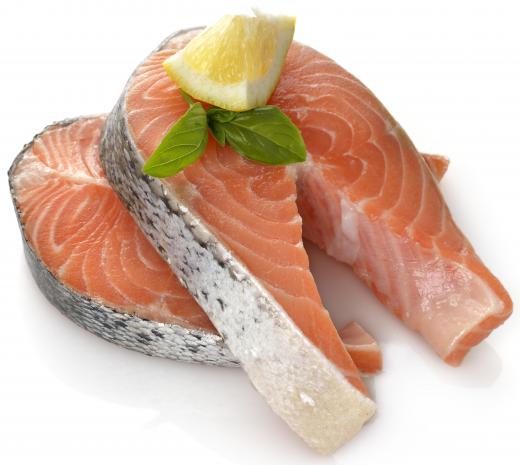 Vegetarians might appreciate recipes using ground beans on rye crackers. For example, chickpeas, white beans, or black beans can be ground to a spreadable texture. Sun-dried tomatoes, jalapeños, and other ingredients can also be added to the mixture to give it additional flavor. Bean spreads are typically high in protein, and the rye crackers are typically high in fiber, making them a nutritional combination.
Rye flour is not overly processed and, as such, is high in fiber. It also contains many vitamins, such as the B vitamins, vitamin K, A, and E. It contains calcium, magnesium, and iron as well. Each vitamin and nutrient helps the body function and maintains the organs and bones.
When selecting a snack, the rye crackers may be healthy, but it is possible to put high-fat, high-calorie foods on the cracker. This will negate the snack's benefits. If toppings such as vegetables, beans, fish, and chicken are used, the snack may be better than one using high-fat cheeses and meats or heavy oils.
AS FEATURED ON:
AS FEATURED ON:








By: Studio Gi

Lunch meat may be used with rye crackers.

By: SunnyS

Leftover salmon can be a good snack when topped on rye crackers.

By: tashka2000

Rye crackers may be used as a filler for frittatas.

By: Maksim Shebeko

Rye crackers can be used to accompany a seafood salad.