How Do I Choose the Best Bitter Lemon?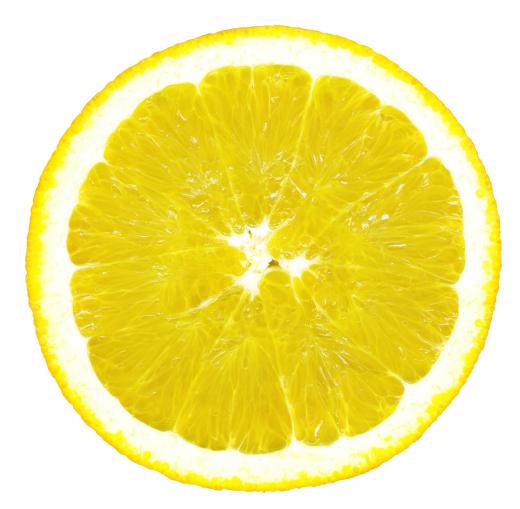 Bitter lemon is a type of carbonated tonic water that contains quinine and lemon to provide it with its characteristic flavor. When choosing the best bitter lemon drink, it is important to consider factors such as availability and cost. Personal preference is also important, so you might want to taste-test more than one brand to find the one that you like best. The end use of the bitter lemon is also a factor, as some taste better mixed with other items while others are better on their own.
The bitter lemon drink that is right for you will please your palette and be available on a regular basis. Some parts of the world have access to more varieties than others do, so it is necessary to find out what is available in your area. Grocery and specialty stores often carry bitter lemon drinks, so check with the ones in your area to see what selection you can get. If you speak with the proprietor of a store, he or she might be able to order you more varieties. Bitter lemon drinks can be found and ordered online, but this can cost more money because of shipping and you may have to buy the product in bulk.
Once you have located a few brands of bitter lemon drinks, you can perform a taste-test to see which ones you prefer. If you plan on mixing the beverage into a cocktail, you probably want to try it that way to ensure that you like the flavor of the overall drink. Some of the beverages are sweeter than others, while some have a more pronounced lemon flavor. This is a personal preference and you should choose the bitter lemon drink that you enjoy the most.
Cost is an important factor when searching for the optimal beverage, as some brands are more expensive than others. Choose a bitter lemon brand that fits into your budget and check to see if the price is reduced if you purchase a large quantity. If price is not important, choose a beverage based upon taste preference alone.
The end use of the beverage should also be considered when making a decision. If it will be used in cocktails or mixed drinks, the variety might not matter as much because other flavors will be present. When the beverage is used on its own, you will be able to notice subtle nuances in flavor, so a higher-quality bitter lemon can be enjoyed.


By: .AGA.

A lemon.

By: JJAVA

Bitter lemon is used in a variety of cocktails.