How Do I Choose the Best Low-Calorie Salad Dressing?
There are a number of ways to make usually very heavy salad dressing into lighter, low-calorie salad dressing. By replacing some of the ingredients with ones that either have fewer calories or are healthier, the amount of calories in the dressing can be reduced dramatically. Another option is to use small amounts of ingredients that could be high in calories, but that have such an intense flavor that very little of it is needed. There also are many commercial versions of low-calorie salad dressing available for which manufacturers have gone to great lengths to preserve the expected flavor without using heavy ingredients.
One area in which calories are commonly introduced into salads is through the oil used. Extra virgin olive oil is a healthy substitute for vegetable oil and has substantially fewer calories. Some recipes actually remove the oil all together and instead use just a little vinegar, vinegar and water, or even chicken or beef stock.
The acidic element of a low-calorie salad dressing is usually not a big concern, but using something other than normal vinegar could add a large amount of flavor, making up for any high-calorie ingredients that are being omitted. Examples include soy sauce, balsamic vinegar and orange juice. Some acidic liquids also can be used on their own, removing the need for oil.
Creamy dressings, such as ranch dressing, can be made into a low-calorie salad dressing by substituting other ingredients. Low-fat sour cream is a low-calorie way to make a creamy dressing with a slightly sour taste. Yogurts that are low in fat or non-fat also can make a creamy dressing that has a unique flavor and goes well with greens such as arugula. Another option is low-fat buttermilk, which can help to make a unique dressing.
Using products that have reduced fat and calories can help to make low-calorie salad dressing that is just as flavorful as its high-calorie counterpart. This extends to ingredients such as ground Parmesan cheese, mayonnaise and cream. In addition, using ingredients that might not necessarily be low in calories but that are strong enough to be used in small quantities can help the flavor of a low-calorie salad dressing. These can include things such as mustard, chili sauce, tomato juice and olives.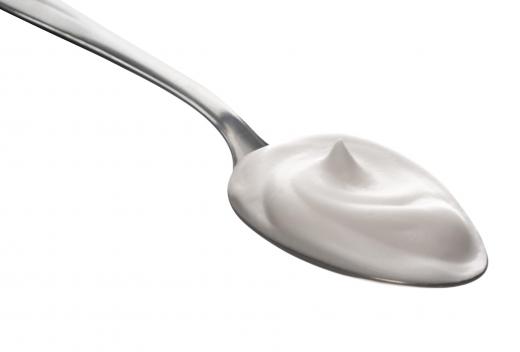 For convenience, commercial low-calorie salad dressing is widely available. The key to choosing a commercial brand is not only to make sure the flavor is appealing, but also to read the list of ingredients and the nutritional information. The calories in a salad dressing often can be reduced simply by controlling the amount used.
AS FEATURED ON:
AS FEATURED ON:








By: NataliTerr

Salad greens.

By: Marco Mayer

Balsamic vinegar, which can be used as a low-calorie salad dressing.

By: SunnyS

Low calorie salad dressing is available in nearly every flavor of regular dressing.

By: angelo.gi

Low-calorie, creamy salad dressing can be made with non-fat yogurt.

By: margo555

Olive oil is a good base for a low-calorie salad dressing.

By: Denis Tabler

Greek salad can be dressed with a low-calorie lemon vinaigrette.

By: valery121283

Extra virgin olive oil is a popular base for low-calorie dressings.