How Do I Choose the Best Substitute for Oregano?
How you choose a substitute for oregano depends in part on what exactly it is you're trying to achieve. The oregano plant, known scientifically as Origanum vulgare, is an herb in the mint family that is common in cooking because of the intense flavor of its leaves. It helps enhance the taste of certain meats and is often used in dishes that feature tomato. Cooks can use it either dry or fresh, and though it tends to be widely available in most places there are times when you may not be able to locate it — or you may be cooking for someone who simply doesn't care for it. In most cases you can just leave it entirely out of recipes, but this can impact the overall flavor and outcome of the dish. The first thing you'll want to do is figure out what it is about oregano that you're trying to substitute. Marjoram is an herb from the same family as oregano, but it has a really different taste. If your main goal isn't so much wholesale swapping as it is more general flavor enhancement, you might want to try other savory herbs like basil and thyme; more creative combinations like dill, fennel, and tarragon will change the overall character of the dish, but can also work well. It may take a bit of experimentation to find a combination you like.
Identify What the Substitute Should Do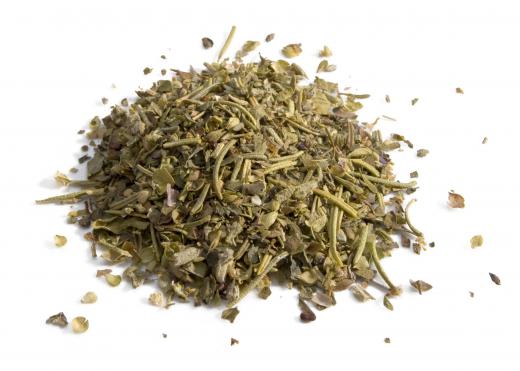 One of the first things you should do when looking for an oregano substitute is to think closely about what it is you're making and how the herb is going to be used. Most major flavors work with several herbs and spices, and chefs can usually choose another common companion herb rather than looking for a specific substitute. Thinking about the dish and the flavors within it can help you choose the best oregano substitute by identifying other herbs that can perform the same basic function, namely highlighting savory flavors or bringing certain tastes to the front of the palate.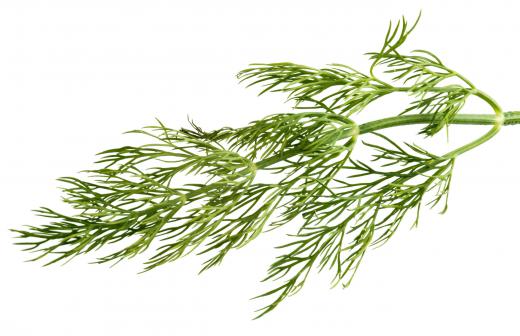 It's also important to consider how the herb is being used. Many recipes call for oregano alongside several other herbs, but others want oregano alone. In these latter cases, you'll need to do some thinking about the herb's specific taste profile. Sometimes you can get a similar result by combining a few other spices together, but you might also be better off looking for a single substitute that is more closely related.
Marjoram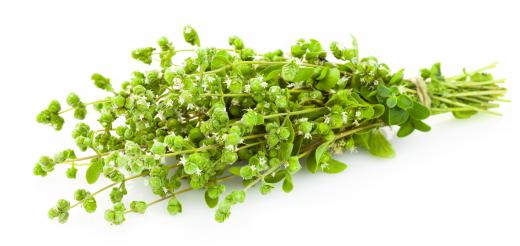 From a biological perspective, marjoram is the most similar herb to oregano; the two are in the same family and share many characteristics. The flavor of marjoram is slightly sweeter and not as strong as oregano, but it is otherwise very similar. In general, three parts of marjoram can replace two parts of oregano in recipes, though this may need some tweaking depending on the specifics of your herbs and the taste you're going for.
Basil
Basil is another herb that can work well, though unlike marjoram it doesn't usually have a similar flavor. Still, most cooks find that the two can often be interchanged with some success. Tomato-based dishes are particularly suitable for the use of both herbs. Substituting basil also tends to work well for dishes involving potatoes, as well as in baking.
Thyme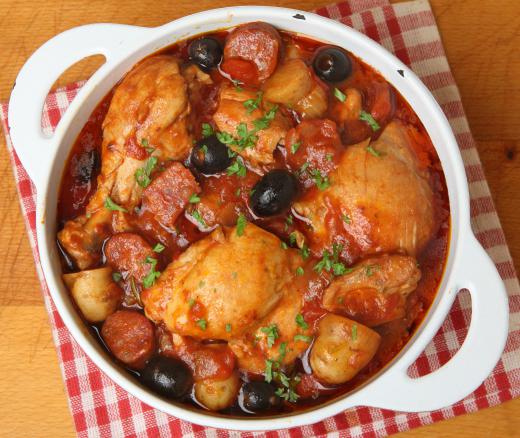 Mediterranean dishes that include meat often use thyme, and this herb works well as a complement to many different flavors. Chefs can use thyme as a substitute for oregano in many different dishes, including those based on beans, bread, tomatoes, and potatoes. Thyme is also suitable for use in salad dressings. Its leaves are smaller and often a bit tarter than those of the oregano plant, but the taste profile is similar.
Dill, Fennel, and Tarragon
Depending on what you're making, you may not need a substitute that exactly mimics flavors, and in some cases a more robust or "exotic" combination of spices can liven up even the most mundane or ordinary meal. Chefs sometimes use dill, fennel, and tarragon — or combinations of all of these — to replace oregano and give new life to old recipes. Each of these herbs has a specific profile and none of them taste much like oregano at all. They serve the same general purpose, though; namely, accentuating flavors and helping make a food more savory or more interesting.
Importance of Experimentation
Taking a bit of time to experiment and be creative in the kitchen can really pay off when it comes to finding the best substitute. Take some time to smell the herbs you're considering and, if you have them already in your kitchen, taste them or try a pinch in whatever it is you're making. You may not come up with a replacement combination you like right away, but don't let this discourage you; professional chefs often spend a lot of time testing things out long before anything is served.
AS FEATURED ON:
AS FEATURED ON:








Dried marjoram is often substituted for oregano.

By: Viktor

Dill can be used as an oregano substitute in tomato-based dishes.

By: Taiga

There are a few different herbs and spices that can be used to substitute oregano.

By: James Martin

Basil can be substituted for oragano in potato dishes.

By: Joe Gough

Thyme is a good substitute for the oregano in chicken cacciatore.