What Are Calamari Steaks?
Calamari steaks are large, flat pieces of squid meat. These pieces of meat often come from large squids, particularly Humboldt squids, and they may be either fresh or frozen. Since squid is a tough and rubbery meat, calamari steaks should be tenderized before cooking. They can be cooked quickly, on a stove, or slowly, in the oven.
The Humboldt squid is sometimes known as a jumbo squid or calamari grande. It is a large squid, and it can grow to be roughly 6 feet (1.8 meters) in length. They can often be found in deep, warm waters in the eastern parts of the Pacific Ocean, particularly the Humboldt Current. The best time to catch these types of squid is typically at night, when flashing lures are more visible.
After a Humboldt squid is caught, it must be cleaned. The body of the squid can then be sliced. Each of these slices is often cut into smaller pieces, resulting in calamari steaks. Squid meat should then be stored in salt or sea water or frozen until it is ready to use.
Frozen calamari steaks are sometimes available in large grocery stores. If they are not available locally, they can also be purchased online. Many times, frozen squid steaks are already tenderized, and they can be cooked as soon as they are thawed. Placing the steaks in the refrigerator is considered the best way to thaw this type of meat.
Fresh calamari steaks can often be found in fish markets near the animal's native habitat. Some of these steaks may already be tenderized before they are sold. Others may need tenderizing before being cooked.
Tenderizing these steaks is important, since they are a naturally tough eat. Pounding them lightly with a meat mallet is one of the best ways to tenderize these steaks. They can also be soaked in milk or buttermilk prior to cooking.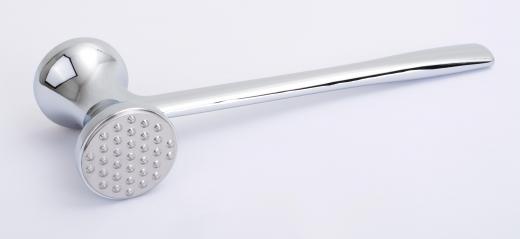 Calamari steaks can be fried quickly, on a stove or a grill. Many cooks will choose to carve a shallow X into the steaks, which will help prevent them from curling up when cooking. Bread crumbs or flour can also be used to cover the calamari prior to cooking. When using this method of cooking, it is important not to cook the meat too long, since it can become very rubbery. Each calamari steak should be cooked for about one minute on each side, or until the meat becomes opaque.
Cooking the steaks slowly will also result in tender meat. An oven or slow cooker can be used for this. Some chefs also recommend cooking calamari is tomato sauce, which will help break the meat down even further.
Frequently Asked Questions
What squid cut is used for calamari steaks?
Calamari steaks are formed from the squid's body. The squid's body is made up of two tubes that are linked together. The larger tube is the squid's body, and it is utilized to make calamari steaks. Tentacles are the smaller tubes, which can also be used to make calamari steaks. The squid's body is typically chopped into thin slices, which are then battered and fried to create the popular meal.
Is calamari steak nutritious?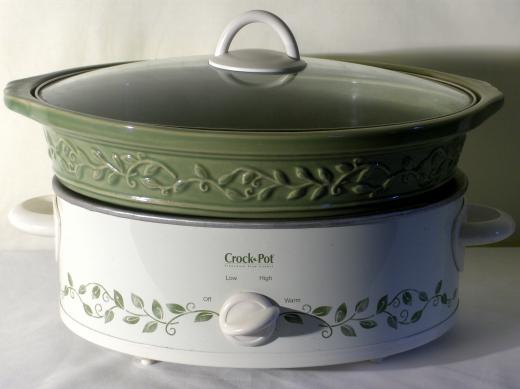 When prepared appropriately, calamari steak can be a nutritious alternative. It is a low-fat, high-protein choice that is abundant in important vitamins and minerals. It is also high in omega-3 fatty acids, which are necessary for heart health. The nutritional content of calamari steak is considerably diminished when cooked in oil, such as when deep-frying. As a result, for a healthy choice, choose lightly pan-seared or grilled calamari steak.
How do you prepare calamari steak?
Calamari steaks can be prepared in numerous ways. Pan-frying or deep-frying calamari steak is the most common method of preparation. Heat a small amount of oil in a pan over medium heat to pan-fry. Add the calamari steak to the pan and season with salt and pepper. Cook for 2-3 minutes per side, or until golden brown and well cooked. Heat the oil in a deep fryer to 375°F before deep-frying. Dip the calamari steak in your preferred batter and carefully set it in the heated oil. Fry for approximately 2-3 minutes, or until golden brown.
How should calamari steaks be seasoned?
Calamari steak tastes best when seasoned with salt, pepper, garlic powder, and paprika. These four components will provide a delightful flavor to the calamari steak, tantalizing your taste buds. Add a pinch of cayenne pepper for some spice and a squeeze of lemon juice for some acidity.
Can vegans eat calamari steak?
No, because calamari steak is a sort of seafood, it is not suited for vegans. Vegetarians should avoid consuming any animal-derived items, including fish and seafood. Some restaurants, however, may provide vegetarian options that are similar in texture and flavor to calamari steak, such as battered and fried mushrooms or tofu.
AS FEATURED ON:
AS FEATURED ON:








Fresh squid used for calamari.

By: VolkOFF-ZS-BP

A meat mallet, which can be used to tenderize calamari steaks.

By: hiphoto39

The squid used for calamari steaks can be either fresh or frozen.

By: Leticia Wilson

Calamari steaks can be cooked in a slow cooker to ensure the meat is tender and not rubbery.

By: Elenathewise

Calamari steaks should be thawed in the refrigerator.