What are Cranberry Beans?
Cranberry beans, also known as borlotti in Italian and "shell beans" in some regions, are high in nutritional value and make a great addition to a number of dishes. They get their name from the appearance of their pods, which are often red or pink. The beans themselves are usually white or cream in color with deep red specks, which typically disappear as they darken during cooking. Despite their name, cranberry beans are not related to cranberries and resemble pinto beans in terms of texture and size.
Flavor and Appearance
These beans have a mild flavor that is somewhat comparable to nuts, particularly chestnuts. While dried ones are quite striking in appearance, this is not typically a major consideration for their use. As cranberry beans are cooked, they lose their white and crimson-flecked appearance and take on a more common, light-brown color.
Choosing and Preparing the Beans
Dried cranberry beans should have a good color and no visible deformations. It may be difficult for shoppers to examine individuals beans, however, since they usually sold in bulk packages. They should be carefully washed and picked over before use to ensure no small rocks are mixed in. Much like other types of dried beans, they typically need to be soaked thoroughly before cooking. Fresh ones that have not been dried can be cooked immediately once removed from the pod.
Cooking Them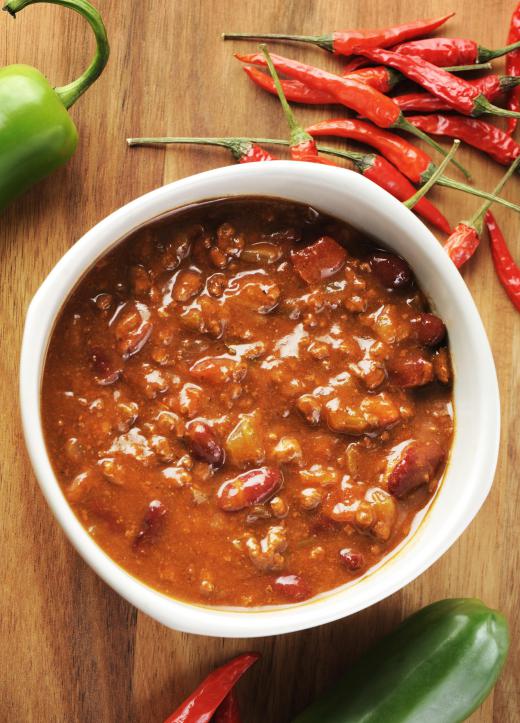 Boiling is among the most common and popular cooking technique used to cook cranberry beans, since it is simple and requires little long-term attention. Dried beans that have been thoroughly soaked can also be cooked in a skillet, usually dried off first and then sauteed in a little butter or oil. Similar to boiling, a chef preparing these beans in a soup can cook them within the broth, rather than as a separate process.
Possible Uses in Dishes
Cranberry beans can be used in a wide range of recipes, from stews, to baked bean dishes, to salads. Adding them to soups provides great nutrition and extra protein, and many people enjoy their nut-like flavor, which is somewhat subtle yet unique. They can even be cooked, lightly salted, and then kept chilled and eaten as a snack.
Nutritional Information
Like many legumes, cranberry beans are a good source of protein and other dietary needs. They are high in fiber: 1 cup (about 177 grams) has 17.7 grams of dietary fiber, or around 71% of the recommend Daily Value (DV) according to the US Department of Agriculture (USDA). These beans are also low in calories, with only 241 calories in a 1-cup serving. That portion also offers about 16.5 grams of protein and has less than 1 gram of fat.
While these beans are an excellent source of folate and have some thiamin and riboflavin, they are fairly low in vitamins overall. They do have some important minerals, however, such as potassium, copper, and iron. A 1-cup (about 177 grams) serving contains 88 milligrams (mg) of calcium, or about 9% of the DV, and 655 mg of potassium, or around 20% of the DV. These numbers are based on a 2,000 calorie diet and a serving that was boiled and lightly salted, so other preparations and ingredients would change their overall nutritional value.
Finding Them
Most people can find dried cranberry beans at health food or natural food stores, or in some grocery stores. A shopper might check an Italian grocer or deli, which sometimes sell them as borlotti. Consumers in some areas may be able to find fresh beans, though they might only be available during the late summer and fall.
Alternatives
Cooks who prefer redder beans for extra color, even after they are boiled, might choose kidney beans instead, since they retain their redness during the cooking process. The flavors of cranberry and kidney beans are quite different, however, so while they can serve as visual substitutes, they do change the taste of a dish. Pinto beans, on the other hand, are often the best substitute in terms of flavor, size, and overall taste.
AS FEATURED ON:
AS FEATURED ON:








Cranberry beans - close up.

By: Ann Larie Valentine

Cranberry beans on a plate.

By: Fotocat4

Many chili and stew recipes can be made using cranberry beans, which resemble pinto beans.

By: Gennadiy Poznyakov

Cranberry beans are sometimes added to salads.