Bean salad is a dish that comes in many different forms and presentations; it is a mix of different kinds of beans and other ingredients, usually served cold, and often flavored with vinegar, or a vinegar and sugar mix. Beans used in bean salad include green beans, kidney beans, white beans, and garbanzos. Food cultures around the world have produced their own versions of this versatile dish.
In most common recipes, bean salad is not heated or cooked. The beans are generally pre-cooked, and the other ingredients tend to be raw or also pre-cooked. Lettuce, onions, tomatoes and celery are examples of the raw ingredients that would be in many bean salad dishes. Other elements, like rice, quinoa, pasta, or other carbs are also usually pre-cooked.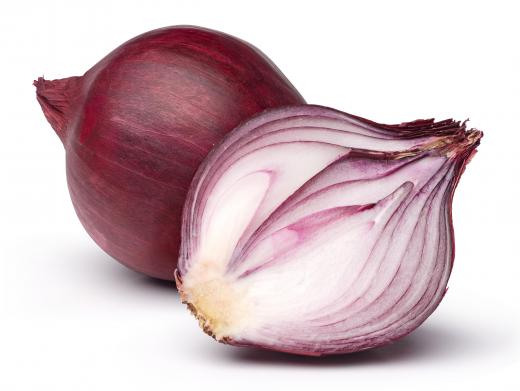 Bean salads can include a kind of binding sauce. Many of these sauces are extremely light and feature a light vinegar. Some are thicker and add a lot of flavor into the mix. Those who are ordering bean salad at restaurants can order these sauces on the side if they are afraid that they will overwhelm the other tastes in the dish.
The sweet flavor in some bean salad dishes comes from added sugar or sweetener. Considering whether any regional bean salad dish has added sugar is a good way to evaluate the various food habits of a given culture. The sweet taste may not appeal to all tastes.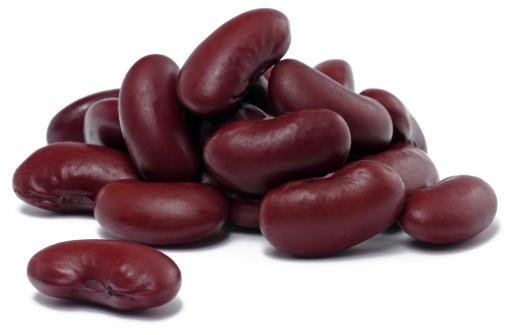 Instead of using sugar, some cultures add savory ingredients or other subtle tastes to bean salads. For example, a cilantro or basil addition adds an entirely different kind of flavor to cold bean dishes. These herbs can complement the vegetable aspects of the dish, such as crunchy red onions, olives, tomatoes or other flavor components.
Because the bean salad dish, in its many incarnations, hardly ever features meat, and rarely includes a lot of dairy, it can typically keep longer than some other restaurant items. Businesses serving this cold salad still need to keep appropriate food safety standards in mind, however. Bean salads are popular with those who have to carry food with them, and don't have consistent access to refrigerated storage utilities that are critical for heavier dishes including extremely perishable components.
AS FEATURED ON:
AS FEATURED ON:








Red onions are often included in bean salad.

By: Schlierner

Kidney beans, which are often included in bean salad.

By: tfazevedo

Great Northern beans.

By: tfazevedo

Assorted beans, any of which could be used in a bean salad.

By: womue

Quinoa is usually pre-cooked for use in a bean salad.

By: hsagencia

Many of the binding sauces included in bean salads feature a light vinegar.

By: B. and E. Dudzinscy

Three bean salad often includes green and wax beans along with kidney beans.