A nutmeg grater is a hand held kitchen utensil used for grating or grinding spices as well as foods such as garlic or chocolate. The two main types of nutmeg graters include the kind that has a metal section for grating on the outside and the type with a handle to turn and the grating mechanism inside.
A nutmeg grater may be made from clear acrylic, stainless steel or chrome or a combination of those materials. Most nutmeg graters include a place in the grater for storing whole nutmeg. This way, you can just hold the nutmeg grater over a pot of stew or a cup of hot apple cider and add freshly grated spices.
Many nutmeg graters are cylindrical or round in shape. The type with the handle is often round with a nutmeg storage area in the center that has a closable cap. These can make a nice gift for the home chef who has everything. You can give a bag of whole nutmeg along with the nutmeg grater and tie everything up in a pretty red ribbon for a pretty presentation.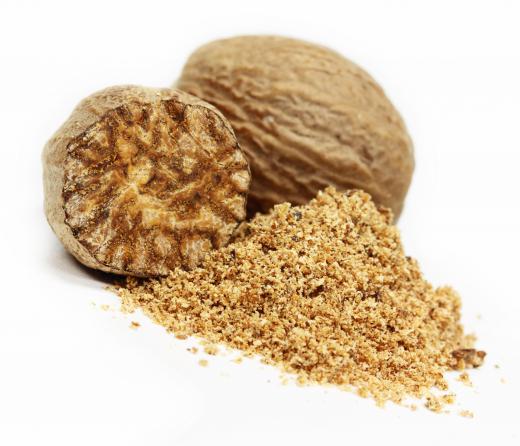 The nice thing about a nutmeg grater is that it can be used for many other foods as well. Cinnamon sticks, garlic cloves, chocolate, lemon rind and ginger root are just some of the possibilities to use a nutmeg grater for. Some people even grate hard cheeses such as fontina and parmigiano reggiano with it. The nutmeg graters with the metal grating surface on the outside often have the storage compartment for spices on the top of the grater.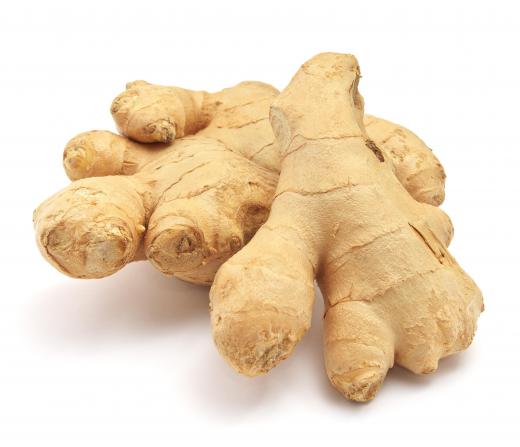 When buying the type of nutmeg grater with the handle, make sure the handle turns easily. Many chefs prefer this type because your knuckles don't have a chance of being grated along with the food as they do on the kind with the metal grating section on the outside. Most nutmeg graters can either be washed in the dishwasher or just wiped clean. If you're new to cooking with nutmeg, try adding some to a thick soup or even some tea or coffee to get yourself used to the rich flavor.
AS FEATURED ON:
AS FEATURED ON:








By: Lsantilli

A nutmeg grater can be used to grate hard cheeses such as fontina.

By: Thomas Francois

Whole and grated nutmeg.

By: GIS

A nutmeg grater can be used to grate ginger root.

By: Sergii Moscaliuk

Nutmeg graters can be used to grate cinnamon sticks.

By: Natika

A nutmeg grater may be used to grate pieces of chocolate.

By: nata777_7

Adding nutmeg to a cup of coffee can help someone get accustomed to its flavor.