When ordering out for Indian cuisine, many patrons would consider the meal incomplete without a fresh serving of poppadoms. Poppadoms are flat, crispy flour-based food designed to accompany Indian dishes. The flatbread can be topped or dipped in any food preferred.
Though often called a bread or flatbread, the poppadum is more like a cracker, or even a tortilla chip, due to its crisp crunchiness. Also known as a papadum or papad, the crispy creation is typically fried. It can also be prepared roasted, microwaved, or toasted. Circular in shape, it is normally made with a simple mixture of flour, water, and a bit of cooking oil. A slang term for poppadoms is "poppers."
Lentil flour is a traditional base for poppadom making. Chickpea flour is another common ingredient. Urid flour may be used for a nuttier, richer flavor. Most flours, however, can be incorporated into a successful poppadom recipe if others are unavailable. Various rices and potatoes can be used as well.
The most common use for these flatbreads is as an accompaniment for other South Asian dishes. A patron of an Indian restaurant may expect to be served a small stack of the crispy breads along with various sauces, meats, and vegetables. Large flatbreads can be used as wraps, or serve a similar function to the Mexican tostada. As such, it can be topped with anything from sweet fruit chutney to diced pungent vegetables.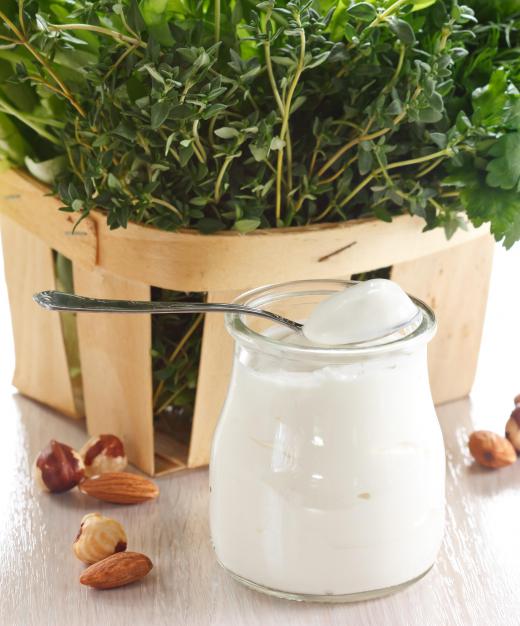 Uncooked poppadoms can also be used in cooking. After being dried, the dough can be added to different meals as a thickening agent. Curry and vegetable dishes often contain poppadom dough. During cooking, the dough can also be flavored with any spices the chef prefers, such as garlic, chili, black pepper, or cumin.
Poppadoms that are formed into smaller portions, such as chips or crisps, and prepared with ghee, a South Asian butter, are known as happala. Happala often contains other exotic ingredients, such as jackfruit, black gram, and tapioca. Another similar product is known as Appalam. Appalam is usually eaten as a snack, and flavored with peanut oil, salt, and other flavorings. In some regions, people use these terms interchangeably with poppadoms.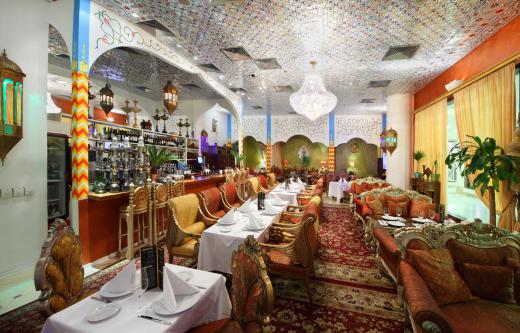 In India, poppadoms are considered to be a symbol of women's empowerment. Female-run businesses are known for producing these flatbreads as well as other snacks, such as pickled foods. Poppadum is also a name used for some Indian restaurants in the Western world.
AS FEATURED ON:
AS FEATURED ON:








By: Jehangir Hanafi

Ghee, which is used to make poppadoms.

By: lidante

Poppadoms and raita made with creamy yogurt and fresh herbs are often served with Indian curries.

By: Pavel Losevsky

Many Indian restaurants go by the name "Poppadoms".

By: Maris Kiselov

Crisp poppadoms are popular accompaniments to fiery Indian curries.