Chicken tikka is an Indian dish similar in taste to tandoori chicken. Tikka is a Persian word for "bits and pieces," which describes the preparation of this famous Indian cuisine. Most southern Asian and Indian subcontinents claim its creation but most agree it originated in Punjab. Punjab is a region located in eastern Pakistan and northwestern India.
As with most Indian food, chicken tikka is a rich blend of complimentary spices. Marinated boneless chicken pieces are put on skewers and baked in hot, tandoori clay ovens. The tandoori ovens give it a unique, barbecued taste. Many chefs substitute the special ovens with a grill or broiler. In this case, the spices need to be adjusted by adding more heat.
To prepare the recipe, chicken is first chopped into small, bite size pieces. Next, it is marinated in a sauce of yogurt, Indian spices and lemon or lime juice. The spices can include cayenne, cumin, coriander, garam masala spice, ginger and turmeric. Marinating usually lasts from 4 hours to 24 hours. Next, the chicken skewers are baked, broiled or grilled. In exchange for garam masala spice, you can substitute a combination of coriander, cinnamon, cumin, ginger, black pepper, paprika, cardamoms, cloves, bay leaves and nutmeg.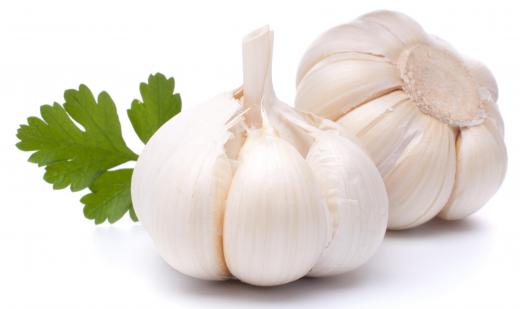 Many recipes of chicken tikka, especially in the western culture, have added a masala to the chicken tikka as gravy. A masala refers to any combination of complementary Indian spices, garlic and cayenne, usually sautéed in ghee and then creamed with a tomato base, coconut milk or heavy cream. Any combination of these ingredients can be used according to taste preference. Modern chefs often color the dish with orange or red food coloring. Traditionally, the colors originated from turmeric for orange and cayenne and paprika for red.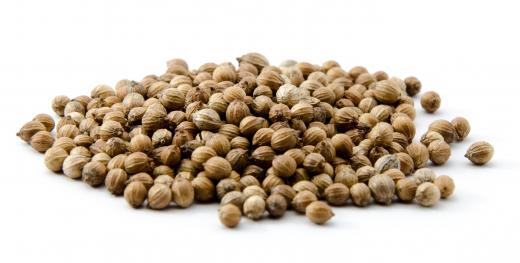 Variations of the tikka dish include substituting lamb or fish. Vegetarians can enjoy this dish by using paneer instead of chicken. Paneer is an Indian cheese, made by boiling whole milk and curdling it with lemon juice. The curd is then hung to remove moisture and refrigerated. It can be sliced into bite-size pieces and marinated as with the chicken.
Chicken tikka is a celebratory dish often prepared for special occasions. It is often served with coriander chutney if the chicken has been mildly spiced. If the dish has hotter spices, a cucumber raita will cool the palate.
AS FEATURED ON:
AS FEATURED ON:








By: Jehangir Hanafi

Ghee, which is used to make chicken tikka.

By: Natika

Garlic, which is used to make chicken tikka.

By: areif

Chicken tikka is usually seasoned with ground coriander seeds.

By: Andrey Starostin

The spices used to make chicken tikka include garam masala, cumin, and cayenne.

By: Photographee.eu

Turmeric is often added to chicken tikka for its bright yellow coloring.