Scallops are edible bivalves similar to oysters and clams. They are found both in bay waters and in the sea. In terms of texture they are somewhat similar to white fish and have a fairly sweet flavor that is ideal for many different dishes. Some people may be allergic to scallops, however, so anyone with previous allergies to mollusks or shellfish may want to avoid eating them.
Are Scallops Shellfish?
Shellfish include many varieties of marine animals that are either crustaceans or mollusks. Crustaceans include shrimp, prawns, crab, and lobster. Mollusks, or bivalves, include clams, oysters, scallops, snails, abalone, squid, and octopus. Mollusks and crustaceans are both types of shellfish, so scallops are a type of shellfish.
What Do Scallops Taste Like?
All of the scallop muscle is edible, and European eaters often enjoy them in their entirety like oysters. In the US, however, only the shell muscle is eaten and many Americans view these white cylinders of flesh simply as "scallops." The flavor is sweet and delicate, and is best served with a mild sauce of cream, cheese, or butter that does not overpower the subtle flavor of the scallop itself. They are used in many recipes similar to shrimp or clams in foods such as pasta dishes and appetizers.
How to Cook Scallops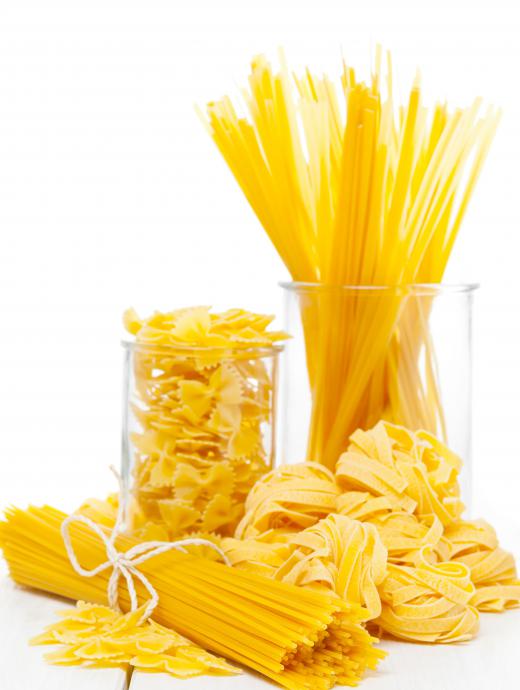 As previously stated, scallops pair well with cream sauces or a simple butter sauce and pasta. But there are numerous ways to cook and prepare scallops that vary based on what type of scallop you've purchased. If you purchased shucked scallops, the scallops only need a rinse in cool water before cooking. If you purchased your scallops in their shell, there's a bit more that goes into cleaning and preparing the scallops for cooking.
How to Clean Scallops
First, you'll need an oyster knife to carefully pry apart the two outer shells. You'll need to cut through the muscle and disconnect the top shell. This will allow you to open the shell and cut out the scallop. Remove the dark spots from the scallop and rinse in cool water. As you rinse in cool water, remove any side muscle that's left around the scallop. Give the scallop one last rinse, and the scallop is now ready to cook. If you're working with frozen scallops, there is a specific way that you should thaw frozen scallops.
How to Thaw Frozen Scallops
The best method to thaw frozen scallops is to thaw them overnight in the refrigerator. This brings them up to a temperature that is safe and easy to work with. If you forgot to place your scallops in the fridge and you're in a time crunch, there is another way to thaw scallops.
First, remove the frozen mollusks from their packaging. Then place them in a strainer and run cold water over them for ten minutes. Check on the scallops after ten minutes of running cool water over them and continue to run water over them until they're thawed. Once they're thawed you can refrigerate them for up to forty-eight hours. Cooking frozen scallops can affect the texture and taste of the scallops, so it's best to take time to thaw them before cooking.
How to Cook Scallops on the Stove
Scallops, like other types of fish, cook quickly. If you're cooking them on the stove, you'll need fat like oil or butter, simple seasonings like salt and pepper, and tools like tongs and a pan. Pat your scallops dry with a paper towel, then season with salt and pepper. Then you'll need to heat your pan. Once you heat the pan to medium-high heat, you can add the oil or butter. Place one scallop to test the heat of the pan. If the pan is hot enough, the scallop should sizzle.
If the scallop sizzles in the pan, add more scallops to the pan without crowding them. The scallops will cook for about two minutes. You'll then need to flip and cook for another two to three minutes. Cooking scallops on the stove is a simple way to prepare these delicious mollusks for your meal. If you don't want to cook them on the stove, you can also cook them in the oven or on the grill.
How to Cook Scallops In the Oven
If you decide to cook your scallops in the oven, there is a simple and effective method to do so. Baked scallops can make a great addition to any dinner. First, you will need to set your oven to four hundred degrees, then prepare your scallops. Pat the scallops dry, then top with a mixture of your favorite seasonings or toppings. You can create a delicious mixture of melted butter, your favorite seasonings, bread crumbs, and parmesan cheese and add to your scallops before baking.
Toss the scallops in the prepared mixture or season with your favorite seasonings, then place in the oven. You'll need to bake the scallops for about fifteen minutes, or until they're opaque. You can also broil your scallops for a minute or two for a nice final touch. If you decide to cook your scallops on the grill, the process is simple.
How to Grill Scallops
First, heat your grill to medium heat. You'll need to pat the scallops dry. Then, you can toss the scallops with your favorite seasonings or marinade. The scallops can be cooked directly on the grill grates or added to a skewer if they're small. Grill on each side for two to three minutes or until the scallops are opaque in color. Try to avoid overcooking the scallops. If they're overcooked, they can have a tough and chewy texture. There are numerous and delicious ways to eat scallops, if they're prepared properly. You may even decide to eat your scallops seared, a method that leaves the center of the scallop creamy but slightly raw.
Can You Eat Scallops Raw?
Oysters and clams, which are mollusks too, are often eaten raw with only lemon juice or hot sauce. While eating anything raw carries some risk, countless people enjoy raw oysters and clams. Scallops are no exception. While you'll commonly see seared scallops on fine dining menus, diners may not usually consider how the scallops are cooked. Usually, when you order seared scallops, your meal will come with a nice brown color on the outside of the scallop while the inside remains creamy and raw.
What to Serve With Scallops
As previously mentioned, scallops are versatile and pair well with pasta and sauces, but there are other side options as well. Scallops can also be enjoyed on top of a root vegetable puree or alongside your favorite vegetables like steamed spinach or broccoli. Because of the slightly sweet scallop flavor, white potatoes or rice make for excellent pairings for scallops. There are numerous ways to prepare scallops, and there are countless side options if health is a top concern for you.
Are Scallops Healthy?
Scallops are very low in fat and fairly low in calories; a single scallop typically has only about 30 to 35 calories. They are a source of unsaturated fat with omega-3 fatty acids, which are recommended for a healthy diet and provide a decent source of vitamin B12 and calcium. A single serving also includes a good amount of magnesium, iron, and zinc, which can be good for some people but may be a problem for individuals with certain illnesses or on some types of medication. Anyone with major dietary or health concerns should consult a healthcare professional with questions about seafood.
Allergy Concerns
As a mollusk, scallops can cause allergic reactions in some people. Anyone with an allergy to clams, oysters, or similar foods should avoid them or try only a very small piece. An allergy to crustaceans, such as lobsters or shrimp, does not necessarily indicate a mollusk allergy, though caution should be used by anyone with seafood allergies when trying something new. Replacements, such as white fish, can be used for many dishes, but can bother eaters with fish allergies.
Where Do Scallops Come From?
Scallops are both fished and "farmed" or cultivated in water for harvest. They do not attach themselves to a permanent anchorage, but move themselves through the water by opening and closing their shells. As a result, the muscle that controls the "hinge" of the shell is much larger than that of oysters or clams. Since they cannot survive out of water, they are shucked from their shells on board fishing boats.
Common Varieties
The bay scallop is much smaller than the sea scallop, and the edible muscle is usually about one half-inch (about a centimeter) or smaller in diameter. A sea scallop's muscle can be as large as two inches (about 5 centimeters) in diameter. Sea scallops are sometimes cut into smaller shapes to pass as bay varieties and some companies produce "faux" versions made from shark or stingray.
All in all, scallops are a versatile, simple, nutritious addition to any meal. Because of the wide variety of cooking methods and the mild, sweet flavor, scallops are generally a well-received menu item. Though the costs of scallops can vary by region, you can also buy frozen or fresh scallops from a local market near you.
AS FEATURED ON:
AS FEATURED ON:








By: alain wacquier

Cooked scallops.

By: Picture Partners

Scallops in their shells.

By: Shawn Hempel

Scallops can be combined with pasta to make a variety of tasty dishes.

By: seksanwangjaisuk

Scallops are often used in addition to shrimp and other seafoods in ethnic dishes.