What are Some Good Drinks to Serve at a Cocktail Party?
Hosting a cocktail party can be a great way to meet new people, visit with old friends, and generally expand one's social network. It can also be a daunting task. With so many options, it can be difficult to choose which drinks to serve. By supplying a variety of mixed drinks, a host can ensure that he or she meets everyone's tastes.
The host should consider purchasing rum, vodka, whiskey, and gin for the party. By sticking to the basics, he or she should be able to prepare a drink for anyone. The host should also be sure to buy mixers to go with the liquor, and popular choices include cola and lemon-lime soda, and fruit juices such as orange juice and cranberry juice. He or she shouldn't need to buy the most expensive brand name liquors, but for reasons of taste, should probably try to stay away from the cheapest brands as well.
With rum, cocktail party guests can be served drinks such as a rum and cola (1 part rum with 3 parts cola). Since rum is such a versatile alcohol, it can also be served chilled on ice, or mixed with almost any fruit juice. A popular rum-based drink to consider is the Ice Breaker (1 shot spiced rum, 1 shot amaretto, with equal parts orange and pineapple juice). This is a fruity drink that is great when served during a summer day.
With whiskey, the possibilities are endless. A great whiskey drink is the Seven and Seven (1 part Seagram's 7® whiskey to 3 parts lemon-lime soda). Like rum, whiskey can also be mixed with cola, or served chilled on ice. A favorite drink of many connoisseurs is the whiskey sour, which can be made a variety of ways, but commonly contains the alcohol mixed with lemon juice.
Some vodka-based drinks for a cocktail party include the screwdriver, vodka and cranberry, and the kamikaze. A screwdriver is simply 1 part vodka with 3 parts orange juice. To make a vodka and cranberry juice, also known as a Cape Cod, the bartender can simply replace the orange juice with cranberry juice. A slightly more exotic drink, the kamikaze consists of 1 shot of vodka, 1 shot of Triple Sec, and sours mix. By replacing the generic sours mix with schnapps, the host can make virtually any flavor of kamikaze imaginable.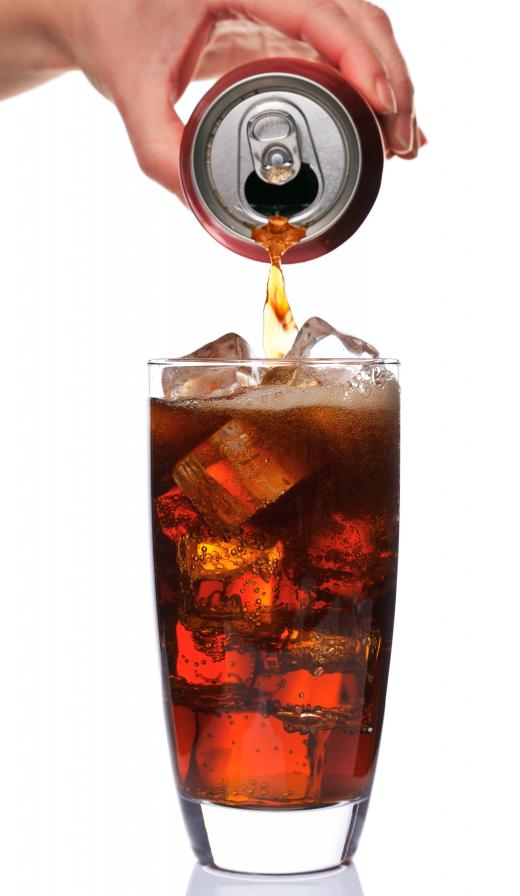 An extremely popular liquor for mixed drinks is gin. The gin and tonic, a simple yet time-tested drink, consists of 2 shots of gin mixed with tonic water, served on ice. Since gin has an extremely dry flavor, hosts may want to consider mixing it with orange juice as well.
At a cocktail party, the host may consider serving wine or beer as well, since not everyone enjoys mixed drinks. He or she should have a good supply of non-alcoholic beverages as well, including water. Of course, the host shouldn't forget to have a ready supply of glasses and cups available. For additional drink ideas, the host may want to ask a favorite local bartender for recommendations.
AS FEATURED ON:
AS FEATURED ON:








By: Alex Bramwell

A cocktail in a martini glass.

By: Juri Samsonov

A martini is a classic cocktail party drink.

By: volff

It's a good idea to have fruit juices and mixers to go with liquor.

By: RTimages

Rum and cola is a popular drink.

By: Roman Sigaev

Vodka can be used to make many different cocktails.

By: Irochka

A lime in a gin and tonic.

By: DreanA

Whisky can be combined with a number of different alcoholic and non-alcoholic beverages.

By: Edie Layland

Triple sec is often featured in orange cocktails.

By: Felix Mizioznikov

Red wine can be served at a cocktail party.

By: Sergey Nivens

Cosmopolitans made with cranberry juice are a popular cocktail at parties.

By: Minerva Studio

Mixed drinks can be made with a few simple base liquors and added flavors.