What Are the Different Types of Bagel Toppings?
There are a number of different bagel toppings that are sweet or savory, and can really turn a bagel into a meal, whether it is breakfast, lunch, or a quick snack. Some of the most common and basic bagel toppings are butter and cream cheese. Other people like to make a bagel sandwich, using peanut butter, deli meat with spread, or breakfast items such as egg and cheese. Taking it a step further, pizza bagels are also popular, often made with marinara sauce, melted cheese, and other favorite pizza toppings. In certain areas, lox -- a type of thinly sliced smoked salmon -- is a favorite as well, often served with cream cheese.
The bagel toppings an individual chooses are largely related to the type of bagel that is used. Plain or whole-grain bagels are forgiving of many different toppings, but certain types such as cinnamon raisin or onion bagels limit the topping selections. As a general rule, butter and cream cheese will taste good on virtually any type of bagel, making them some of the most popular and easiest bagel toppings to use. Many people like to get a bit more creative with their toppings, however, and enjoy trying new combinations.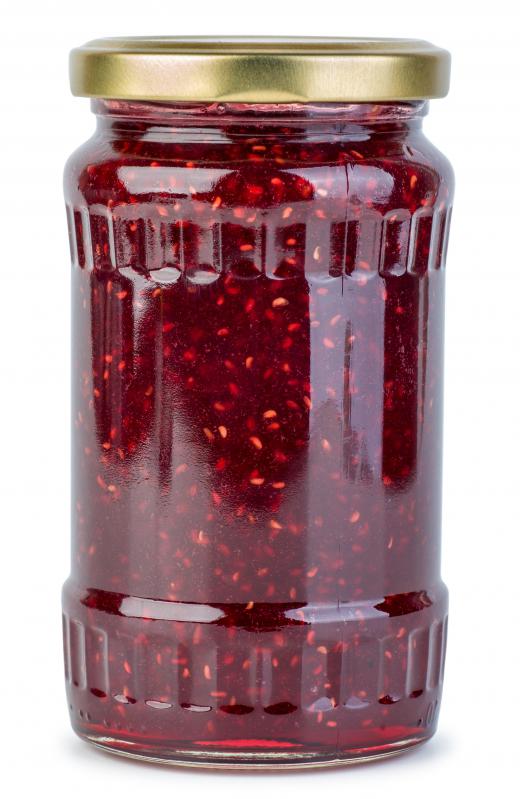 Peanut butter, spread plain on a bagel, can be a delicious topping. Flavored jelly or jam can also be added, and some people also like to add sliced bananas with their peanut butter as well. A somewhat less common alternative is a chocolate-hazelnut spread that can be delicious on a plain or cinnamon-raisin bagel. Lox is another very popular bagel topping, and it is often served with onions and capers, as well as cream cheese. Though it sounds more like a lunch, many people like these savory toppings for breakfast.
Bagel sandwiches are a favorite way to prepare bagels for many people. Breakfast sandwiches, such as egg and cheese made with bacon, ham, or sausage, can be especially delicious. Simple deli meat sandwiches, or tomato and lettuce served with an herbed spread, are also great bagel toppings. A simple open-faced bagel made with melted cheese can be a great snack. For those who want to get a bit more creative, a pizza bagel spread with tomato sauce and topped with cheese, spices, and other pizza toppings like pepperoni, olives, or sliced vegetables can be a great lunch, especially for kids. Bagel toppings are really only limited by an individual's taste preferences!
AS FEATURED ON:
AS FEATURED ON:








By: Roman Ivaschenko

Jam makes a good topping for bagels.

By: Sergii Moscaliuk

Cream cheese drizzled with honey is a great bagel topping.

By: PhotoEd

Lox is a thin filet of cured, cold smoked salmon that is often served with bagels.

By: michelaubryphoto

Breakfast sandwiches are delicous when made with bagels.

By: diego cervo

Bagels from the deli may be toasted at home and then spread with veggie cream cheese.

By: uckyo

Peanut butter can be spread onto a bagel.