What Is a Smoked Salmon Bagel?
A smoked salmon bagel can come in many forms, depending on the tastes of the person eating it, the occasion at which it is being served, and the ingredients that are available. In its most basic form, a smoked salmon bagel is a split bagel — a ring of heavy dough that is boiled before being baked — that has spread on one side some cream cheese that then is topped with several thin slices of smoked salmon. The type of salmon or the flavor of the bagel, such as using a pumpernickel bagel or only freshly sliced smoked wild salmon, may be important. Many times, a smoked salmon bagel will include complementary toppings such as sliced red onions, capers, tomatoes or mustard. A simple smoked salmon bagel also can have ingredients such as lettuce, pickles and sour cream piled on top to make a filling sandwich appropriate for any time of day.
One of the most prominent parts of a smoked salmon bagel is the bagel itself. A plain bagel can be used, although pumpernickel also is a popular choice. Others types, such as onion, salt or so-called "everything" bagels, can be served to provide more flavor. Depending on one's tastes, the bagel can be toasted or left fresh.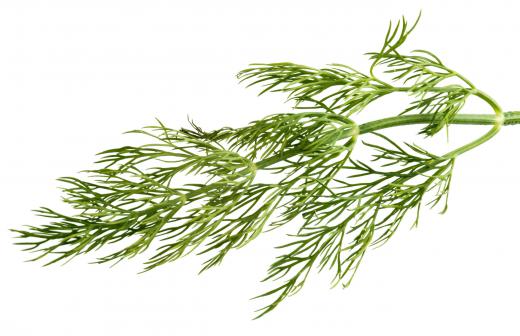 The smoked salmon used usually is cut into very thin pieces that are stacked on the bagel. Refrigerated, pre-sliced salmon can be used, although some people prefer freshly sliced smoked salmon that is cut to order. In either case, the amount used can range from one or two thin pieces to a large, sandwich-like pile.
The final component of a classic smoked salmon bagel is the cream cheese. This usually is just plain cream cheese. Occasionally, however, flavored cream cheeses such as scallion cream cheese, vegetable cream cheese or sundried tomato cream cheese, are put on the bagel to add some nutrition, color or flavor to the sandwich.
Traditional toppings for a smoked salmon bagel are thinly sliced red onion for sweetness, capers for salt and, sometimes, cucumbers to add a fresh taste and some crispness. Romaine lettuce, arugula, parsley, dill, tomatoes and pickles also find their way onto such bagels, especially when the bagel is being eaten as a lunch sandwich. In general, however, the toppings placed on the bagel are light and intended to complement the flavor of the smoked salmon instead of overpowering it.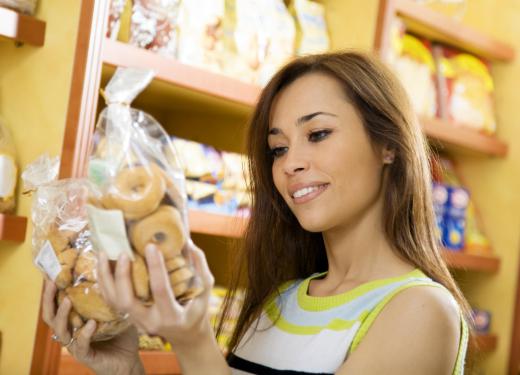 When served, a smoked salmon bagel can be placed on a plate as a closed sandwich. It also can be presented open-faced, with the salmon and a sprig of parsley on the topmost layer. If used as an appetizer, the bagel can be cut into pieces and eaten as bite-size triangles.
AS FEATURED ON:
AS FEATURED ON:








By: Viktor

Dill is often used to garnish a smoked salmon bagel.

By: Tim UR

Salmon can be cooked in a variety of different ways.

By: diego cervo

A smoked salmon bagel can be made at home using an onion, garlic, or other savory bagel.

By: emmi

Smoked salmon bagels are typically eaten at breakfast or brunch.

By: dream79

A smoked salmon bagel might feature a topping of sour cream.