What Are the Different Types of Gourmet Cupcakes?
There are nearly as many different types of gourmet cupcakes as there are people who enjoy them. At their most basic, there are numerous different varieties of chocolate and vanilla flavors, often customized with various icing flavors to make them more interesting. Of course, gourmet cupcakes go well beyond simply chocolate and vanilla, from seasonal flavors such as pumpkin spice or gingerbread, to fruity flavors such as strawberry or banana. Other types of cupcakes may be made for people with special dietary needs, such as for people who are allergic to eggs, diabetics, or for those who follow a vegan diet.
Some bakeries will even make gourmet cupcakes at the customer's request, and customize them for special events. For instance, in addition to the flavors of the cake and icing, a bakery may be able to customize gourmet cupcakes with different flavors of filling. Lemon and raspberry fillings are frequent favorites, as well as various types of rich chocolate or caramel fillings. Another slightly less common, but no less impressive, method of making a gourmet cupcake is to actually bake a different baked good inside the cupcake. For instance, some bakeries might bake a different flavor of cake, or even a miniature pie or tart inside the cupcake.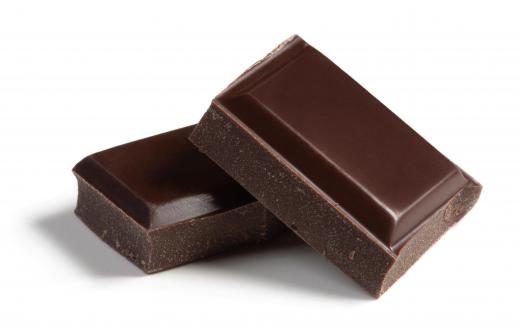 Seasonal options for gourmet cupcakes are a frequent staple at holiday parties or other special events. For example, peppermint or gingerbread flavored cupcakes are often found at winter parties, while pumpkin spice or apple cupcakes are frequently prepared in the fall. Some people find that these seasonal gourmet cupcakes can make a great gift, especially for the host or hostess of a holiday party. Other, slightly more summery flavors, such as fruit flavored cupcakes, are frequently served at outdoor picnics or summer parties. Bakeries will often experiment with other flavors as well, in an attempt to find new and unique tastes.
People with special dietary needs can enjoy gourmet cupcakes as well. There are many bakeries that will prepare cupcakes that are gluten-free, for people with gluten allergies or sensitives, or sugar-free for those who should not eat sugar. Vegan options are prepared without using any animal products such as milk or eggs. Those with peanut allergies may be able to request cupcakes that were prepared separately from other baked goods that may include nuts. Some bakeries will even prepare low-carb cupcakes, designed for people who are dieting or simply trying to cut back on the amount of carbohydrates found in the diet.
AS FEATURED ON:
AS FEATURED ON:








By: Andris T

Dark chocolate is a common ingredient in gourmet cupcakes.

By: cook_inspire

Gingerbread cupcakes contain dried ginger.