What Are the Different Types of Pickling Solutions?
Though dozens of variations exist, two basic pickling solutions are used for vegetables like cucumbers, asparagus, beets and even more specialized items like sauerkraut. For a long fermentation, called the brining method, canners submerge vegetables for about a month in a mixture of mostly water that is imbued with salt, vinegar and spices like dill, peppercorns and garlic. Quick canning is a much-shorter method, which takes just a day or two, and much more vinegar and much less water is used, though the seasonings are similar in both methods. Between the two categories, canners have several distinct recipes to follow, from bread-and-butter or sweet and kosher to low-salt varieties.
The brining solution is typically used for preparations like sauerkraut and dill pickles. It takes a month or more of fully submerging the vegetables in saltwater infused with flavorings and just some vinegar. According to the Oregon State University Extension, a common brining recipe for dill pickles uses 4 lbs. (nearly 2 kg) of cucumbers, each about 4 inches (or 10 cm) long, 8 cups (nearly 2 liters) of water, 1/2 cup (about 100 g) of salt and just 1/4 cup (about 60 ml) of cider or white vinegar.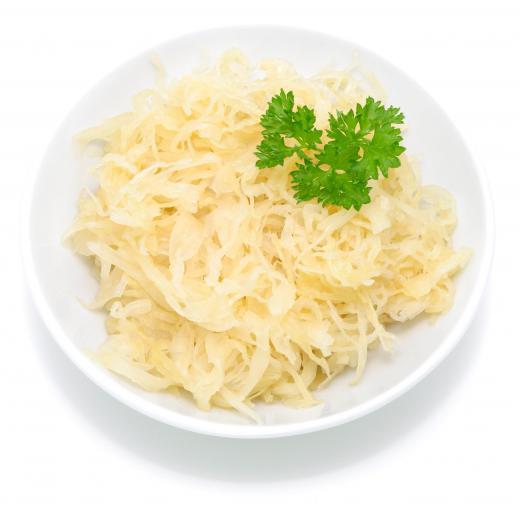 The process is not that complex, just time-consuming. After seasonings like red peppers, peppercorn, garlic and dill have been placed at the bottom of a clean container, the pickles are stuffed in, followed by more of the seasonings. On the stove, water, salt and vinegar are heated then poured over the pickles, which are then weighted down to ensure full submersion. A lid is placed on the container, and it is stored at room temperature for a month-long wait.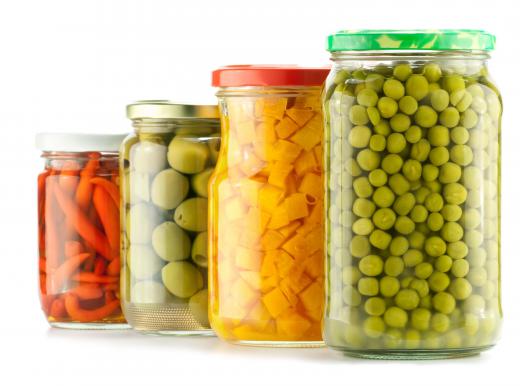 The quick canning method is by far the favored of the pickling solutions. A sweet pickle variety cuts the amount of salt and hikes the sugar to as much as 1 cup (about 200 g) per 1 lb. (nearly 500 g) of vegetables. An iconic member of the pickling solutions makes what are called bread-and-butter pickles, which adds onion slices, a high sugar content and distinctive spices like turmeric, mustard and celery seed. Perhaps the most basic is the standard kosher dill pickle, which utilizes a simple combination of dill, garlic, peppercorn and pepper flakes to give a kick to the vinegar and salt bath.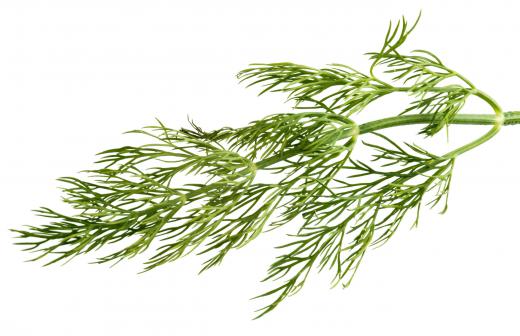 Many save even more time by purchasing commercial pickling spices. These often include a diverse medley of a dozen or more ingredients common to pickling operations, from the fairly standard like peppercorns and garlic to more exotic ingredients like juniper berries and coriander seeds. Some canners prefer fresher ingredients though, and seek the help of celebrity chefs like Emeril Lagasse, whose take on pickling solutions contains one part water to three parts white vinegar, along with heavy sugar and light salt. To make it distinct, Lagasse adds five, not six, seasonings: peppercorns, cinnamon stick, mustard seeds, celery seeds and allspice.
AS FEATURED ON:
AS FEATURED ON:








Sauerkraut is made a brining solution.

By: tuja66

Jars of pickled vegetables.

By: Viktor

Dill is commonly used in pickling mixes.

By: Natalya Korolevskaya

Pickling cucumbers growing on the vine. The pickling mixture is what makes them sour or sweet.

By: areif

Many pickling spice mixes include coriander seeds.

By: Yury Teploukhov

Pickles.

By: ChantalS

A jar of sweet gherkins.

By: travis manley

Celery seed is often used in bread and butter pickles.

By: valery121283

Peppercorns may be used in pickling solutions.

By: Viktorija

Pickling may preserve beets for an extended period of time.

By: Louella Folsom

Pickling solutions that are high in sugar are used to make bread and butter pickles.