What Are the Pros and Cons of Homogenized Milk?
The biggest pro of homogenized milk, at least from an industry standpoint, is usually the milk's improved shelf life, though uniform color and consistency usually also rank high on the list. Some researchers also think that the homogenization process makes the milk easier to digest, though there is some controversy on this point. Some of the common cons include nutritional disadvantage — homogenized milk almost always has to be fortified to make up for vitamins and minerals lost in processing — and possible free radical build-up. In general, though, the process is considered safe, and is widely practiced by most commercial dairies around the world.
Understanding the Homogenization Process
The main goal of homogenization is to create milk that is uniformly smooth and consistent. In milk that is untreated, the fat almost always separates out as the liquid sits still, whether in a glass or in a larger container. People who want a smooth and creamy drink usually have to shake it to reincorporate everything. Homogenization makes that unnecessary.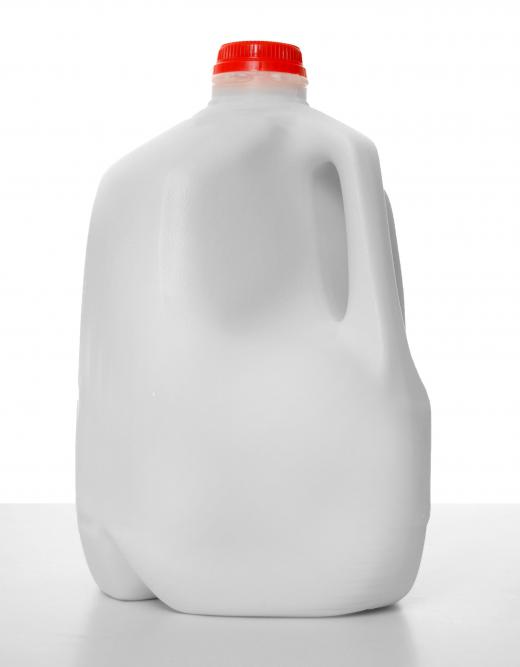 The process is usually pretty simple, and typically requires the milk to be forced through tiny tubes and agitated to burst the fat globules into much smaller particles that will hang suspended in the liquid and won't rise to the surface or otherwise separate. The resulting drink is very popular with consumers and manufacturers alike, though, like most things, it has both pros and cons.
Improved Shelf Life
One of the biggest advantages is an improved shelf life. Fat cells that have a more uniform size stay suspended for longer times, which in many cases means the milk will stay fresh longer than it would otherwise. This advantage is often even more pronounced in milk that has also been pasteurized, a heat-based treatment that kills bacteria.
Ease of Digestion
Most experts say that homogenized milk is easier for people to digest than non-homogenized or raw varieties, though a lot of this does depend on the individual. It's often easier for the body to process smaller concentrations of fat, and consistent textures are often gentler on the intestines. The nutrients are frequently absorbed more quickly and more efficiently as a result.
Color and Taste Concerns
Homogenized milk also sometimes looks whiter, which can be an advantage where sales are concerned. Consumers are often more eager to buy milk that looks pure white than milk that has a creamy color, though cream-based hues are usually more natural.
The process also creates a creamier feel and taste, as the fat content is consistent throughout every mouthful. A consistent fat content also prevents unpleasant odors from forming. When tasted side by side, though, milk that has been homogenized is often considered blander than milk hasn't been, which can make this element either a pro or a con, depending on the person doing the tasting.
Worries About Nutrients and Free Radicals
The process of blending and breaking down milk fat frequently also breaks down some of the milk's most essential vitamins, including vitamins A and D. Unless the milk is fortified — which most milk sold commercially is — people may not be getting all of the nutrition they otherwise would. When manufacturers fortify milk, they basically add liquefied versions of whatever nutrients are lacking.
Some experts have also raised concerns about what's known as "free radicals," which are molecules that float freely in certain foods and in the body, and can possibly cause problems with cell regeneration and growth. The beneficial fat in milk is broken up when milk is homogenized, and smaller molecules of cholesterol and fat might produce free radicals in the body. Free radicals are thought to be partially responsible for premature aging and can be damaging to the heart and other organs. At least where milk is concerned, though, the research backing these claims is not conclusive.
AS FEATURED ON:
AS FEATURED ON:








By: Elenathewise

Homogenized milk has a longer shelf life but less flavor.

By: vlorzor

Milk is often sold and bought by the gallon.

By: Andrey Kuzmin

Homogenization makes the milk appear whiter.