What Can I Make with Dried Cranberries?
Cranberries are small red berries that reach their seasonal peak during the months of September through December. They are known for their tart flavor and their nutritional value. Dried cranberries are a desirable alternative to fresh cranberries, since they are available year round and can be used in most recipes that call for their fresh counterpart. The dried berries can be used to make a variety of desserts, such as cakes and cookies, or healthy snacks, appetizers and breads.
Dried cranberries can be used to make nearly anything that calls for the use of raisins. Although they are slightly more tart than raisins, they are often sold sweetened and won't drastically alter the taste of the recipe. The presence of dried cranberries in place of raisins also makes for a more colorful and attractive presentation.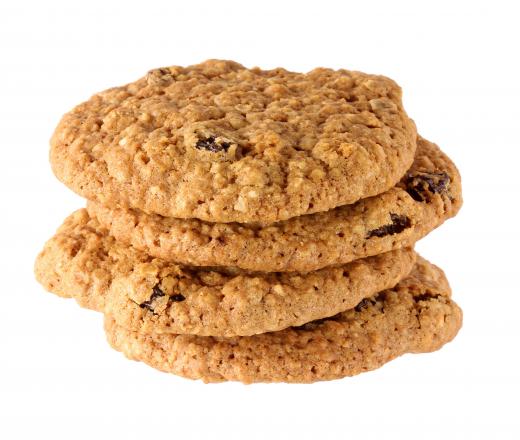 Many different types of desserts can be made using this type of dried berry as an ingredient. Cookies that contain oatmeal, nuts and even chocolate can benefit from the sweet, yet tart flavor of cranberries. They may also be added as a filling for bar cookies. Dried fruits, including dried cranberries, may also be included in a variety of different cakes. They add a twist to cheesecakes or provide a touch of sweetness to a cranberry lemon cake.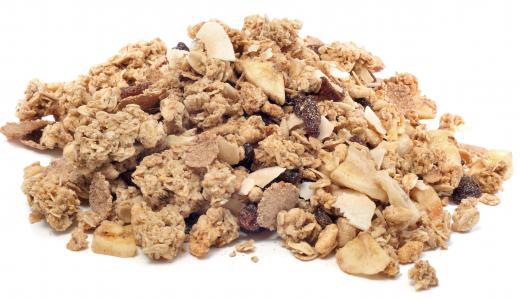 Breads, muffins and scones may also be baked using dried cranberries. A number of quick breads are ideal for this type of dried fruit, such as cranberry pumpkin bread, cranberry nut bread and cranberry orange bread. The combination of cranberries and oranges also translate well into muffins. Cranberry lemon scones may also be made using dehydrated cranberries.
They may also be used to create a number of different appetizers. Cheese rolls and spreads can be made using chopped dried cranberries and work well with crackers. A chutney can also be made by boiling the berries in a small amount of sweetened water and combining with chopped fruit, such as apples, as well as spices.
Using dried cranberries to make healthy snacks is one of the more popular uses. Granola is a healthy snack that can be made by combining cranberries with ingredients such as oats, nuts, seeds, and honey. Trail mixes are another type of food that can be enhanced when made with this type of dried fruit. This can be done by mixing the dried berries with a combination of cereal, nuts, pretzels and other types of dried fruit such as banana chips or apples.
AS FEATURED ON:
AS FEATURED ON:








By: sassyphotos

Dried cranberries can be used in place of raisins in oatmeal cookies.

By: nito

Dried cranberries are often found in granola mixes.

By: Ekaterina Nikitina

Dried cranberries can be used to make breads, muffins, or scones.