Pie servers are utensils that are constructed for use in the cutting and serving of different types of pies. Sometimes known as a pie spatula or serving spatula, the pie server is shaped in a manner similar to a wedge of pie. The device is used to cut a slice or section from the main body of the pie, and then transport the slice from the pie tin to the serving plate.
A pie server is characterized by a blade that is triangular in shape, generally with two longer sides and a narrower bottom. Attached to the blade is a handle, which makes it possible to grip and move the blade into position for cutting or sliding under the wedge of pie. The blade may feature smooth edges, or be slightly serrated to allow for a cleaner cut.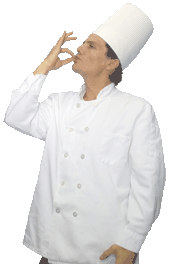 Pie spatulas or servers were once made exclusively of metal. Today, the pie server and other serving spatulas may be created with the use of stainless steel, plastic or even some types of wood. The blade and the handle may be composed of the same material, or feature a combination, such as a stainless steel blade paired with a wooden handle. The design for a pie server can be very simple, with the handle and blade molded as one piece. At the same time, elaborate designs for the pie server may include etching into the surface of the handle and blade, and the metal may be coated with some type of plating, such as silver or gold.
Caring for a pie server is not difficult. Just about all models can be placed in an automatic dishwasher. However, servers that feature some sort of decorative plating are normally washed and dried by hand.
Purchasing a pie server is very easy. Along with any kitchen shop, most discount retail outlets that carry common kitchen utensils will have at least two different types of pie servers on hand. The simply designed versions are normally very inexpensive, while the more decorative types will cost more, but often are still affordable.
AS FEATURED ON:
AS FEATURED ON:








Chef