Sweet, fortified port wine is a Portuguese style of wine. Normally red, it can sometimes be white, and is usually served as a silky dessert wine. Tawny port is a type of wine made from red grapes. It is known for its sweet, nutty flavor, and it can be a medium to dry wine.
To become fortified, tawny ports must be mixed with aguardente like other ports. This grape-based spirit is a neutral additive that helps prevent the wine from fermenting. As a result of its presence, tawny port wine becomes sweeter, as well as more alcoholic. During its barrel aging process, tawny port absorbs the wooden barrel flavor, giving it the nutty taste and amber color the popular wine is famous for.
Tawny ports are considered uncomplicated wines to produce. Depending on the style and variety desired, however, its cellaring process can be brief or very long. Some styles of tawny port can be consumed immediately after production, while others may need to be stored for twenty years or more. If it is described as a tawny, it has likely been aged for a minimum of seven years. Non-vintage tawnies may have been stored for as little as two years.
Like other types of wine, the price of tawny port can vary. Some are relatively inexpensive, while others can cost hundreds of US Dollars (USD). Price often increases as these wines age, though that is not always the case. Most tawnies are categorized by an age profile, from 10, 20, 30, or over 40 years.
Its taste variations make tawny port a favorite wine of many people. Most tawnies are very creamy, with delicious, dessert-like notes. Some types of tawny carry a caramel-like flavor. Some flavors are mellow and soft, yet fruity, while others feature richer flavorings, like layers of cocoa, butterscotch, walnuts, or aromatic sandalwood.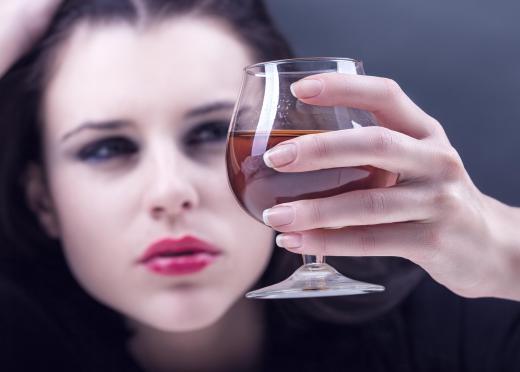 Relatively high in tannins, sweet tawny port is delicious when flavored with dark fruit, such as blackberry or plum. Hints of raisin, peanut, and apricot can be found in some types of tawny wine. Not all tawny ports are rich and creamy, however. Some are a bit acidic, even crisp.
Non-vintage tawny ports are typically higher in tannins than vintage varieties. Though drier, these, too, can feature ripe, full flavors, such as dark cherry. Drier, with mellower tannins, vintage wines are considerably more costly. A good bottle of vintage tawny port can usually be purchased at the 20-year mark.
AS FEATURED ON:
AS FEATURED ON:








By: Brad Pict

Tawny port is aged in wooden barrels.

By: unclepodger

A good bottle of vintage tawny port can be purchased at the 20-year mark.

By: Artem Furman

Port is made by adding a grape brandy to the wine as it is fermenting.

By: slavun

The duration of the cellaring process for Tawny ports can vary greatly.

By: Elena Ray

A tawny port may feature the aromatic flavor of sandalwood.