Wine jelly is exactly what it sounds like: jelly made out of wine. It may use any kind of wine — white, red, or rose — and it may be sweet, spicy, or savory, depending upon the ingredients one uses. This jelly is available from a number of retailers, but it is quite easy to make at home. Unlike some other types of jelly, the preparation time is minimal, and you can have it ready to serve after a short two hours of chilling.
In the context of wine jelly, jelly refers to a type of jam or preserve that is clear and uniform in color and consistency. It is distinguished from other types of jam that may include small seeds or pieces of fruit. While most jelly is made directly from fruit or fruit juice, wine jelly is unique in that it is made from an already processed fruit product. It may be thickened with gelatin or pectin, a gel-like substance that naturally occurs in fruit. Sugar is another common ingredient, and additional flavors may come from fruits or spices.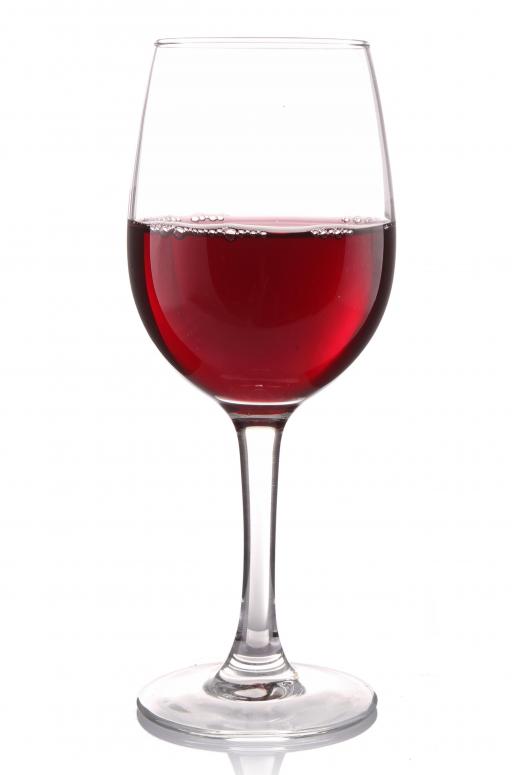 Most recipes simply call for wine, sugar, and pectin or gelatin. The ingredients are boiled and placed in jars. Some wine jelly recipes require only a few hours or a night of chilling in the refrigerator. However, it can also be sealed in jars and treated in a bath of boiling water for five or ten minutes, allowing it to last months on the shelf. Homemade wine jelly can make a great gift, and recipes can easily be adapted to suit personal taste. As many recipes require only a small amount of wine, making jelly is a great way to deal with leftovers.
Wine jelly has a variety of uses. It can be used like other preserves, on toast or pancakes, but it can also be used in sweet or savory hors d'oeuvres or as a condiment for meat dishes. With all the types of wine available, the possibilities are virtually limitless.
AS FEATURED ON:
AS FEATURED ON:








By: M.studio

A glass of wine.

By: Aleksandr Ugorenkov

Jelly can be made out of wine.