Agnolotti pasta is a type of pasta normally stuffed, roughly similar in size to ravioli and tortellini. The Piedmont region of Italy is well known for their many agnolotti recipes. Today the pasta is becoming increasingly more popular in the US, with numerous famous chefs suggesting agnolotti dishes and fillings.
Some agnolotti pasta are square or rectangular in shape, while others form a half moon circle. Instead of taking two layers of pasta dough, adding filling and then cutting them all around to produce square ravioli, agnolotti are simply folded over. You'll notice one side is smooth, while the other sides, or half if the pasta is circular are pinched together. They may be cut on each side with a serrated knife or pizza cutter to give a lacy look to the pasta, or they can be pressed with a fork, much resembling pie crust edges.
Since agnolotti pasta must be folded, many of the versions you'll see are made by hand and can be a little more expensive than pasta made via the ravioli method. On the other hand, it can be worth the extra expense for fresh pasta made of delicate pasta dough. Fillings can vary, and some agnolotti are merely folded and not filled. These might be added to soups or simply prepared with any Italian sauce of your choosing.
Though traditional agnolotti might be prepared with a little ricotta cheese, or leftover meats, modern chefs have come up with some wonderful fillings. Cafferata, the San Francisco pasta company formed in 1886, makes agnolotti with a delicious winter squash filling. Agnolotti pasta stuffed with crab or lobster meat is excellent, and leftover chicken can make a great choice. Vegetarians can use a variety of vegetables for either sweet or savory fillings.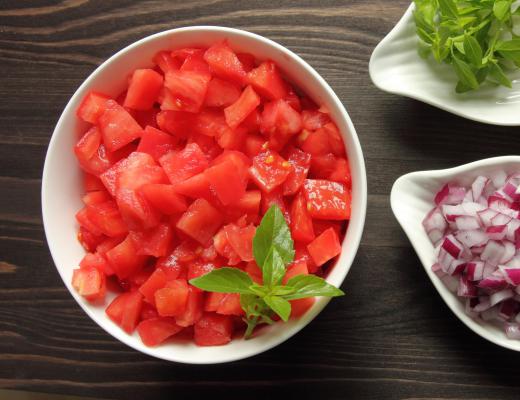 To top agnolotti pasta, consider marinara sauces for red meat fillings, or Alfredo, marinara or meat sauce for those filled with cheese. Agnolotti with lobster or crab is excellent served with an Alfredo or Mornay sauce. Agnolotti can also form the basis for delicious pasta salads and can be excellent served cold in garlic vinaigrette.
The name agnolotti, means "priest's hat," which does suggest that the crescent shape agnolotti pasta is more traditional than the square or rectangular type. Really, for most cooks, it's merely up to personal preference as to what shape you'd like to make or serve. Whatever the shape, the pasta is likely to be delicious.
AS FEATURED ON:
AS FEATURED ON:








By: juliedeshaies

Marinara sauce is a good topping for agnolotti pasta with red meat.

By: Lucky Dragon

Agnolotti pasta dishes that feature seafood are often topped with a Mornay sauce.

By: Profotokris

Vegetarian agnolotti could be stuffed with tomatoes, onion and fresh herbs.

By: willypd

The Piedmont region of Italy is well known for their many agnolotti recipes.