Rotelle pasta is known for its wagon wheel shape, with ridged rings and spoked openings that are perfect for trapping delicious sauce. The shape is not Italian in origin, but many Italian companies now make it. You'll also find rotelle pasta made with a variety of different flours: durum wheat, semolina, whole wheat, or even quinoa. Many times the pasta is dyed with vegetable dyes to create orange, green, or deep burgundy hues.
The typical piece of rotelle pasta is roughly the width of an American quarter, and is slightly to a great deal thicker. Sometimes you'll see rotelle cut in much longer pieces, about an inch or so (2.54 cm) in length. These longer pieces do have the wagon wheel spokes but lose the wagon wheel concept because of their length.
In parts of the US, rotelle pasta, which translates in Italian as "little wheels," may be marketed and sold as Choo Choo Wheels pasta. The company New World Pasta, which is one of the largest pasta manufacturing companies in the US, markets rotelle as Choo Choo Wheels. The name suggests an important use for the pasta; making meals that are appealing to kids. While a fussy eater might refuse "pasta" or "rotelle," eating choo choo wheels may be a lot more fun and be less easy to refuse.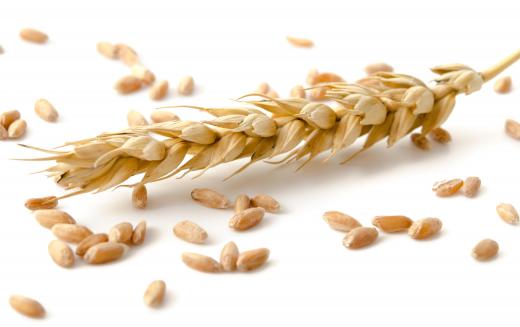 There are numerous uses for rotelle pasta. It can be an excellent in cold pasta salads, where the spokes will soak up some of the vinaigrette and provide extra flavor. Alternately, just about any sauce is delicious on rotelle, from a simple marinara to a heavy cream sauce. If you'd like to vary alfredo with fettuccine, try alfredo sauce with rotelle for a new twist in presentation. Add peas and a little bit of ham or prosciutto with cream sauce for variety.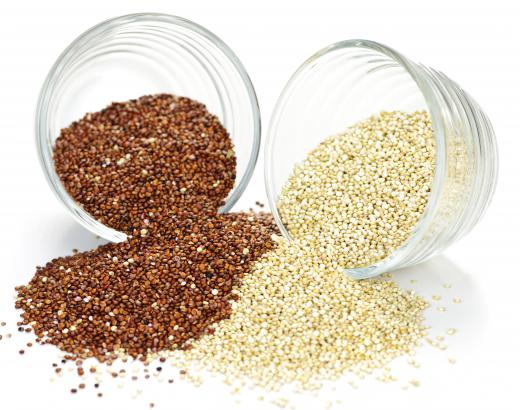 You can add rotelle to things like soup too, or simply serve the pasta tossed in a little olive oil, salt and pepper, and parmesan cheese. Virtually anything goes with rotelle pasta. When you buy the longer version of the pasta, you'll want to add a little more sauce. Sauce will be soaked up within the wheel "tube," and may make the pasta dry or inadequately coated on the exterior.
Due to the demand for more healthful forms of pasta, there are now a number of companies that make whole-wheat versions of rotelle. Many really enjoy versions of the pasta distributed by Trader Joe's. You'll no doubt find other brands of whole-wheat rotelle at specialty and natural foods stores.
AS FEATURED ON:
AS FEATURED ON:








By: Elenathewise

Parmesan cheese can be used to top plain or sauced rotelle pasta.

By: womue

Rotelle pasta may be made using durum wheat.

By: Elenathewise

Quinoa can be used to make gluten-free rotelle pasta.