Agrodolce is an Italian sweet-and-sour sauce popular in Sicilian food. Used in a variety of dishes, it is easily modified to incorporate a multitude of flavors. While the combination of agro, meaning sour, and dolce, meaning sweet, is the base of the sauce, the components vary by region.
The sweet and sour flavor combination is believed to have originated in Sicily. The concept of the sauce is commonly attributed to the influence of the Arabs, who conquered Sicily in 965 and ruled the island for over two centuries. Since this time, agrodolce has become a common accompaniment to Sicilian food, and variations can be found all over Italy.
This Italian sweet-and-sour sauce is considered a type of gastrique, a thick sauce made from vinegar, wine, sugar, and fruit. The traditional version is comprised of two parts vinegar to one part wine; balsalmic is the most common vinegar, while any quality red or white wine can be used. The vinegar and wine are mixed together and, depending on the desired thickness, reduced to 1/2 or 1/3 of the starting amount of liquid. Once the sauce is reduced, a small amount of sugar is added, and the sauce is cooked until the sugar dissolves.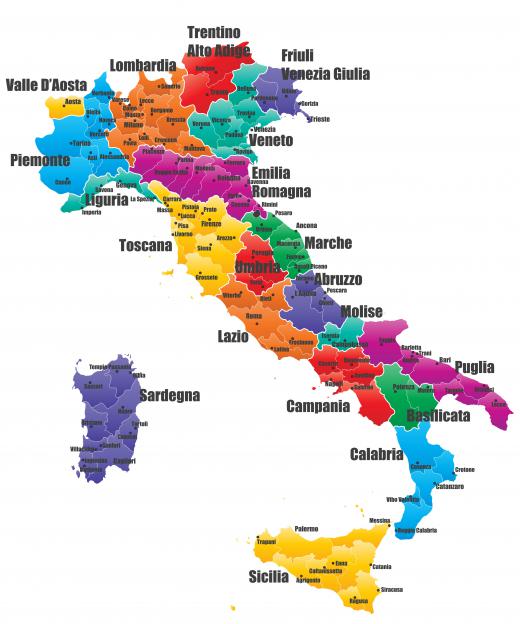 While this is the most traditional version of agrodolce, different regions of Italy have adapted the sauce to compliment the area cuisine. In some places, the sauce is started by sauteing pearl onions or shallots in butter before the wine and vinegar are added. In others, a variety of dried or fresh fruits can be added, and chocolate is often substituted for sugar, especially when agrodolce is used as a dessert topping.
Certain locations in northern Italy may use quality fruit juices in place of or in addition to wine. Agrodolce can also be infused with a variety of herbs, adding depth of flavor, and expanding the variety of dishes the sauce can complement. While the base of this sauce is almost always the same, the numerous choices in additions and variations make it versatile enough to suit both savory and sweet foods.
It can be used as both a pasta sauce or finishing sauce for a variety of dishes. In Sicily, it is a favorite topping for grilled meats as well as a simple pasta sauce. In mainland Italy, agrodolce is commonly used as a glaze or a dipping sauce for antipasto. In both mainland Italy and Sicily, sauteed pearl onions are tossed in the sweet-and-sour sauce and served as a side dish. It can also make a good addition to cheese boards, often as a dipping sauce for both mild and stronger flavored cheeses.
AS FEATURED ON:
AS FEATURED ON:








By: hsagencia

Vinegar may be featured in agrodolce.

By: willypd

Agrodolce is commonly attributed to the influence of the Arabs, who conquered Sicily in 965 and ruled the island for over two centuries.