Gastrique is the culinary name for a sauce base using a reduction of sugar and vinegar. Caramelized over low heat, the vinegar and sugar, combined with a light stock, provide a base for citrus, fruit, and other colorful sauces. Once caramelization is complete, the reduction resembles a sticky syrup. Stock is used to thin the syrup for better blending with other ingredients to make a finished sauce.
In Italian cuisine, agrodolce bears a striking resemblance to gastrique in that the sauce is typically of the sweet and sour variety. Other cuisines, including both French and American, also use gastrique in recipes. Duck á l'orange, for example, uses the base for the characteristic orange sauce from which the dish gets its name. Tomato sauce with a vinegar and sugar reduction for its base is common on roast chicken in both Europe and the Americas.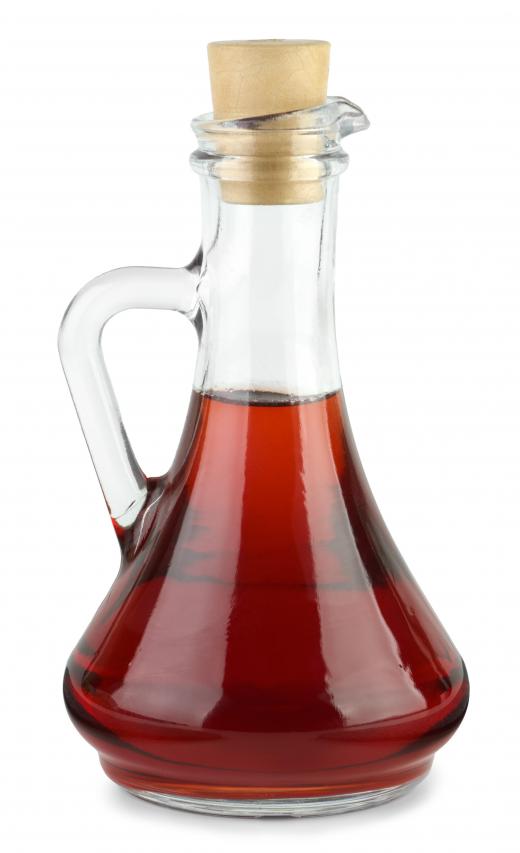 The vinegar used to create gastrique greatly affects the finished syrup, thus affecting the final sauce or sauces produced. Red wine vinegar and vinegar vincotto, for example, have a strong raspberry or grape flavor suitable for chicken, pork, and seafood sauces. Cider vinegar produces a gastrique with a sharper flavor, suitable for spicier dishes. Likewise, other vinegars will produce various flavor undertones worth considering.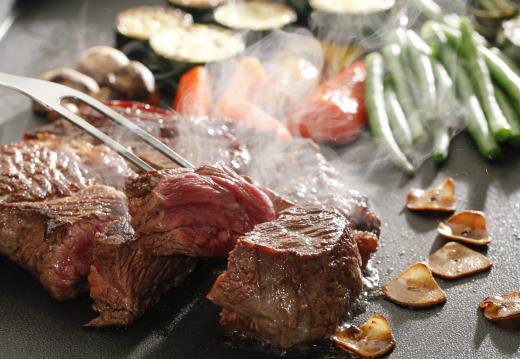 Aside from differences in vinegar flavors, additional variations such as the choice of stock used to thin the concoction or spices added to it during cooking also affect the finished sauce. Fresh fruits or fruit juices, for example, compliment the flavor of red wine vinegar or vinegar vincotto. Sauces made from this reduction are often used in red meat dishes. On the other hand, reductions made with a cider vinegar, chiles, and ground peppers offer a spicy flavor for white meats and poultry.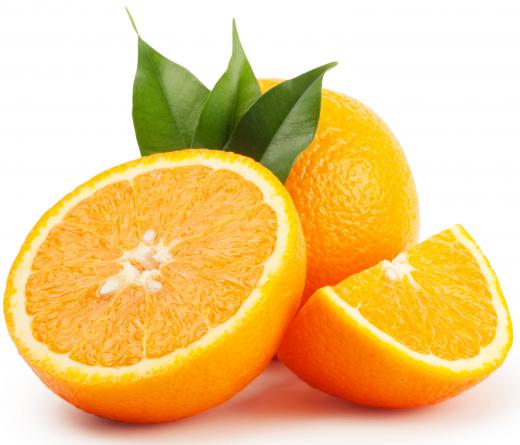 As a sauce base or syrup, gastrique provides near limitless possibilities for sweet-and-sour sauces and even beverages containing alcohol. Any dish or drink recipe requiring a sweet-and-sour base, for which a vinegar and sugar reduction might be suitable, can be adapted for gastrique. Bloody Marys, margaritas, martinis, and some daiquiris are just a few examples of drinks that gain an exotic twist when the syrup base is used in lieu of sour mix. When mixed with fresh fruit or preserves, gastrique makes a unique, flavorful dip for breads, cheeses, and other appetizers. Other uses include duck sauce, sweet-and-sour sauce for Oriental dishes, drizzles for steaks or pork chops, or dressings for salads.
AS FEATURED ON:
AS FEATURED ON:








By: Roman Ivaschenko

Red wine vinegar, which can be used to make gastrique.

By: kazoka303030

Sauces made from gastrique are often served with red meat dishes.

By: alexlukin

Oranges can be used to make a gastrique.