Bolognese sauce is an Italian meat-based sauce for pasta which originates in Bologna, a city in Northern Italy. A true Bolognese includes a small amount of tomatoes or tomato paste in a rich sauce with meat and other ingredients. It tends to be served on thick pasta, as larger pasta shapes hold meat much better than finer pastas such as capellini. Variations on the sauce outside of Italy often include much more tomato and vegetable ingredients, which change the flavor profile considerably.
In Italian, Bolognese sauce is called ragu alla Bolognese, which essentially translates into "meat sauce as it is made in Bologna." Ragu is an Italian word for any meat-based sauce, derived from the French ragouter, "to revive the taste." Another famous Italian ragu comes from Naples, in Southern Italy. Bolognese cuisine includes many other famous foods, including a popular cured meat product, mortadella, sometimes known outside of Italy as "Bologna."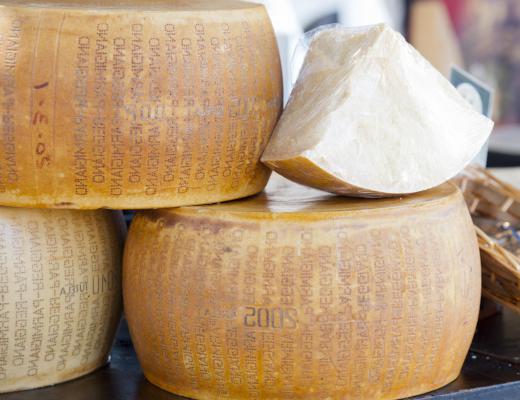 The base of this sauce is a soffrito, an assortment of aromatic and flavorful vegetables such as celery, onions, and carrots fried in olive oil and butter. Next, chunks of meat such as beef and pancetta are added to the soffrito to brown. A dash of milk or cream is added and the mixture is briefly stirred before white wine is poured in and the sauce is allowed to reduce, concentrating the flavor and creating a rich broth. Next, tomato paste and stock are added, along with a dash of butter and salt. The sauce is stirred and then simmered gently until the meat breaks down.
The Bolognese may be tossed with pasta, or drizzled on top. Some cooks dress it with freshly grated Parmesan cheese, while others prefer to let the natural flavor of the sauce come through. Freshly cracked salt and pepper may also be used in small amounts, to bring out the flavors of the Bolognese sauce. Typically, pasta with Bolognese sauce is served with a wine of choice, such as a rich red.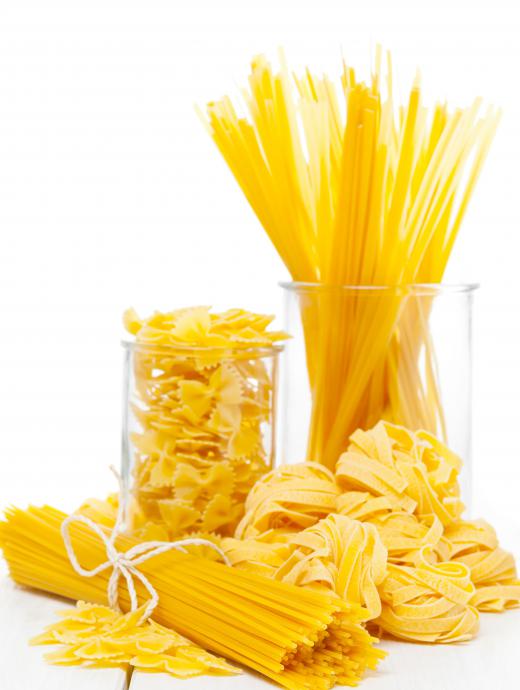 Outside of Italy, Bolognese sauce may seem more like a tomato sauce than a ragu. A more tomatoey version of Bolognese sauce is especially popular in Britain and Northern Europe, as well as the United States. Since the chunks of meat in the sauce still make it rich and heavy, it should ideally be served with big pasta shapes like linguine, tagliatelle, and fettuccine. Some people also use it as a spaghetti sauce, although the pasta may not hold up well under the dense sauce.
AS FEATURED ON:
AS FEATURED ON:








By: Yves Roland

Parmesan is a hard, aged cheese used in many dishes.

By: volff

A true Bolognese sauce includes a small amount of tomato paste.

By: Shawn Hempel

Bolognese is a type of pasta sauce.

By: margo555

Vegetables sauteed in olive oil form the base for Bolognese sauce.

By: willypd

Bolognese sauce originates from the city of Bologna in northern Italy.