Banitsa is a traditional Bulgarian pastry that is prepared with layers of phyllo dough, oil or melted butter, whisked eggs, and various sweet or savory fillings. Banitsa may be served as a breakfast food along with plain yogurt or eaten as a dessert, light meal, or snack, depending on the filling.
A banitsa is sometimes included as part of the Christmas meal, laden with coins, small charms, and foil-wrapped messages of goodwill and Christmas tidings. As such, its function is similar to that of the King Cake that is served as part of many Mardi Gras celebrations.
Although it might resemble a large soufflé, the texture of the banitsa is more like that of a dense croissant. The layers of phyllo dough, or hard pastry leaves, used in this dish form tender, flaky layers when baked. A unique variety of banitsa called tutmanik is made with sheets of leavened dough.
The most basic banitsa recipe calls for a filling of crumbled white cheese called sirene, which is similar to cottage cheese. A banitsa version filled with apples is called shtrudel. Tikvenik is sweet banitsa filled with a mixture of pumpkin, walnuts, sugar, and cinnamon.
Savory banitsas might be filled with a mixture of ground meat, mushrooms, and onions; nettles; or spinach. Luchnik is a type of banitsa filled with leeks, and zelnik is stuffed with sauerkraut.
Banitsa is ubiquitous in Bulgaria, and has become something of a cultural phenomenon. Street vendors sell an assortment of versions of this pastry. Proverbs have evolved around the eating of the banitsa. Even the word banitsa has its own fame, having entered the slang lexicon as a pejorative used to refer to something that is rumpled, greasy, or in otherwise bad shape.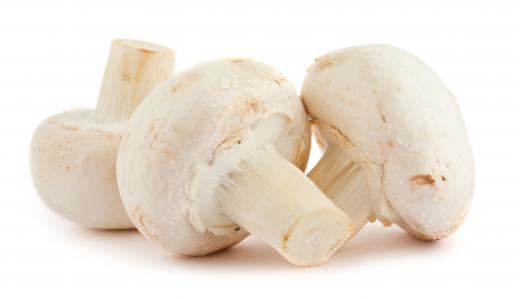 Bulgaria isn't the only country whose citizens enjoy this pastry. Greece, Serbia, Turkey, Russia, and others all have their own modified versions. Turkish borek> are phyllo-dough pastries with savory fillings that often include feta or another salty cheese. Rather than being made in a large round pan, they are baked either as single-serving pastries or made in a large rectangular pan and cut into triangles.
The Greek tiropita layers buttery phyllo sheets with an egg-and-cheese mixture. Tiropita can be made either in individual pastry portions or in a large pan and sliced prior to serving.
Serbia and Macedonia both produce versions of banitsa that are quite similar to Bulgaria's. Serbia's traditional gibanica is made with sheets of phyllo pastry and crumbled white cheese. In Macedonia, the dish is called maznik.
AS FEATURED ON:
AS FEATURED ON:








Banitsa is often served with yogurt.

By: xiangdong Li

Apples can be used to fill banitsa.

By: mbongo

Savory banitsas are often filled with mushrooms and other ingredients.

By: Sasajo

Zelnik is a type of banitsa that is stuffed with sauerkraut.