Fusilli pasta is a popular Italian pasta shape which has been widely exported to much of the world. It is among the most common of the more unusually shaped pastas, since fusilli is highly versatile in the kitchen. It can be eaten plain as a pasta dish, but it can also be baked into casseroles, used in pasta salad, and added to soups. Most markets carry fusilli, and the pasta can also be made at home. A pasta machine will greatly assist cooks who want to try their hand at making fusilli at home.
To make fusilli pasta, a wide strip of pasta is gently twisted to form a piece of helical pasta. The pasta is usually trimmed to form multiple short pieces of pasta, rather than one long twisted strip. Some people compare fusilli pasta to a corkscrew or spiral, but the pasta does not technically form a spiral, as it is twisted around an axis. Other pasta shapes like cavatappi and spiralini are actually formed like coiled springs, and could more accurately be termed corkscrew pasta.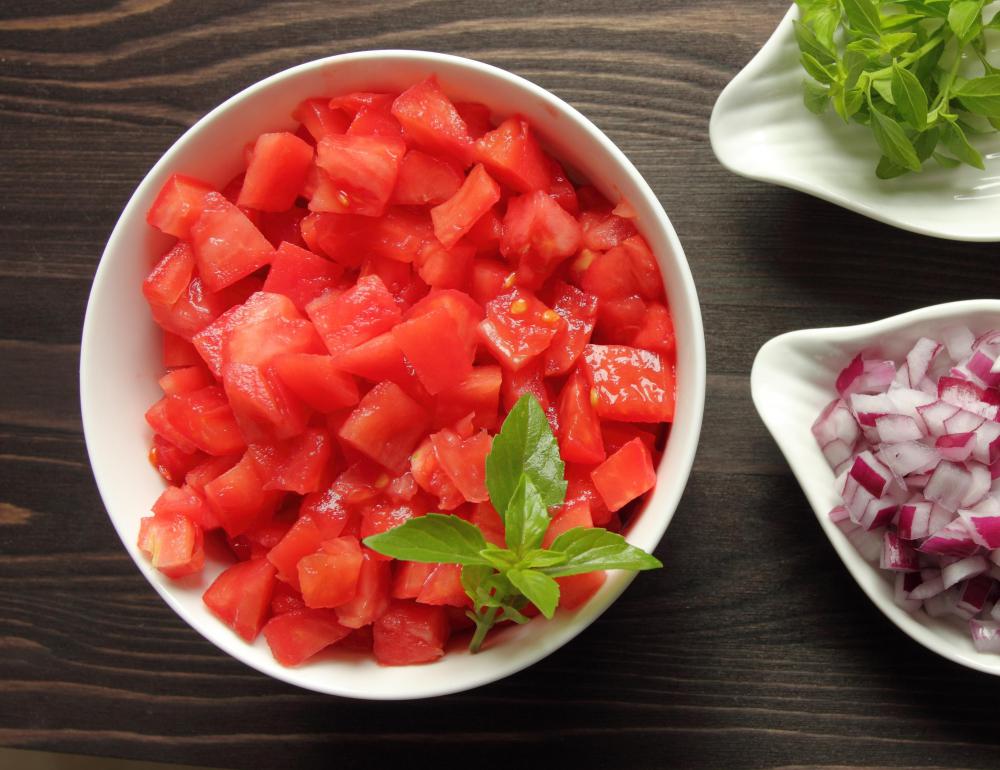 Fusilli is a diminutive of fuso, the Italian word for "spindle." Some people also call the pasta rotini, in a reference to the rotating, twisted shape. Some producers eschew both Italian names, simply labeling their boxes of rotini "twists," which is a simple and rather descriptive name.
The shape of fusilli pasta makes it well suited to hold an assortment of sauces. The small crevices of the helix shape can hold on to thin, very light sauces, while the springy shape holds up under heavy meat sauces as well. The twisted spaghetti is also considered fun to eat by some consumers, especially young diners. This trait can be used to encourage people to finish their dinner, if this is an issue, or to get people interested in the cooking process.
The best fusilli pasta is made with hard durum wheat. This wheat will be dense and chewy when cooked al dente, and it will also help the pasta hold its shape if it is cooked longer. Fusilli pasta made from durum wheat can be used in dishes which need to be reheated, as the pasta will not fall apart as readily as pasta made from soft wheat. At home, fusilli can be made from either hard or soft wheat, and eaten fresh or dried, depending on personal taste.
By: isrgil

Fusilli and rotini sometimes are labeled the same way.

By: womue

Fusilli pasta is usually made with durum wheat.

By: Profotokris

In the summer, fusilli can be tossed with tomatoes, fresh herbs and cheese for a quick meal.