Glucose syrup is a popular substitute for sugar. It is more commonly referred to as corn syrup because its main ingredient is usually cornstarch. From a strictly chemical perspective, it is any liquid starch consisting of carbohydrates. In addition to cornstarch, it can be made from any form of starch, including wheat, rice or potatoes.
Because of its successful and easy bonding with dry or solid substances, this syrup is the preferred sweetener for candy, chewing gum, jams, jellies and canned fruit. The main benefit of this syrup over regular granulated sugar is its non-crystallizing properties. It is also praised for its preservative qualities.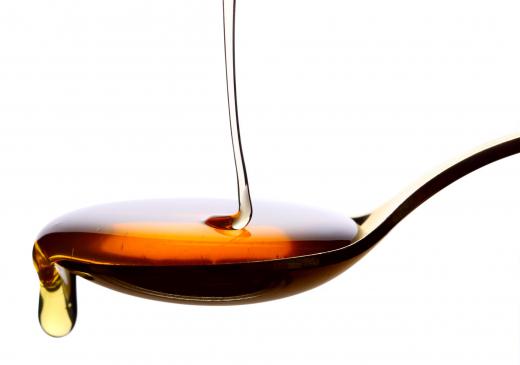 Makers of chocolate, ice cream and bakery products also prefer this syrup to sugar. In chocolate and ice cream production, it enhances the smoothness of the finished products. Ice cream makers appreciate the anti-melting feature it adds to the frozen treat. Cream and fruit fillings in bakery products get a lot of their fluffiness and bulk from this type of syrup.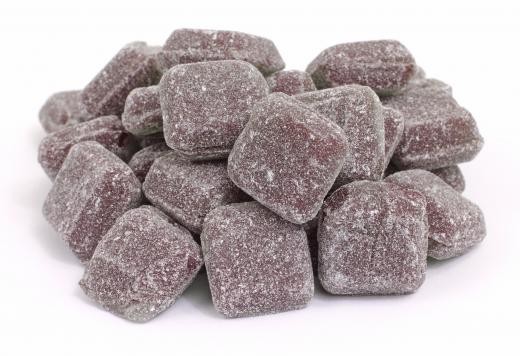 Non-sweet foods and drinks also benefit from glucose syrup. Pan masala, an after-dinner digestive aid consisting of nuts, seeds, spices and herbs that is popular in the Middle East and Southeast Asia, uses this syrup for flavor and preservation. The syrup also aids in fermentation and brewing processes utilized in beer and alcohol production. The high carbohydrate content preferred in processed baby foods is provided by the addition of this sugar substitute as well.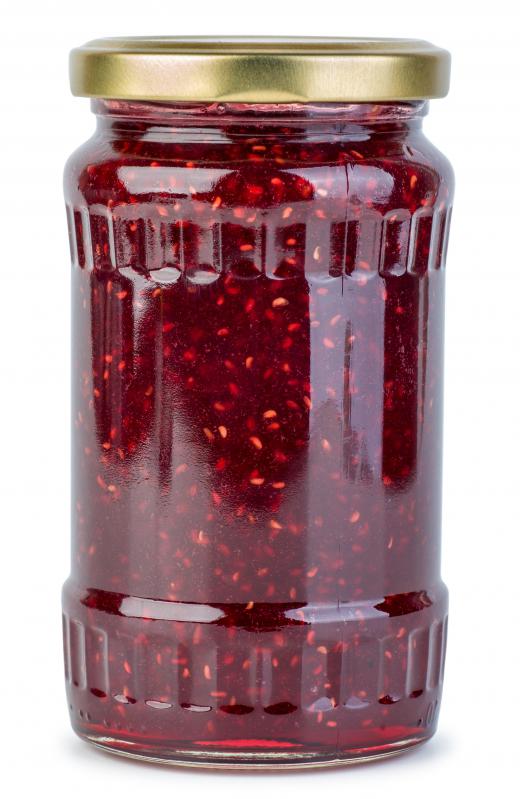 Products not normally associated with sugar or sweeteners, such as pharmaceuticals, also contain this versatile syrup. It is used to flavor cough syrups and to make the coatings on vitamin and medicine tablets. Soothing throat lozenges also depend on it for consistency and balance.
Chewing tobacco is flavored with glucose syrup as well, which makes it appealing to the palate. The tobacco used in cigarette production is treated with this syrup solution to smooth out the taste of the tobacco. Both products also remain fresher longer due to the addition of this sweet additive.
Non-consumables, such as leather, benefit from glucose syrup used in the tanning process. Dipping leather in this syrup gives it an appealing, glossy shine and makes the grain look fine. The syrup also makes the leather more pliable.
When incorporated into oil extraction procedures, glucose syrup aids in the thickening process and adds gumming properties. Along those same lines, it stabilizes glues and adhesives and aids in keeping concrete from hardening too quickly. Even shoe polish benefits from adding a bit of glucose syrup to prevent caking and to produce a glossier shine.
AS FEATURED ON:
AS FEATURED ON:








By: Wladimir Tolstich

Glucose syrup.

By: Bert Folsom

Glucose syrup is often used in candy making.

By: Roman Ivaschenko

Glucose syrup is often used to make jellies and jams.

By: gemenacom

Chewing tobacco, which is often flavored with glucose syrup.

By: smereka

Cornstarch is the main ingredient in glucose syrup.

By: kostrez

Most varieties of throat lozenges contain glucose syrup.

By: Klaus Eppele

Glucose syrup may be used to treat tobacco used in cigarettes.

By: Connfetti

Glucose syrup may be used in pan masala for flavor and preservation.

By: asayenka

The tobacco used in cigarette production is treated with glucose syrup.

By: gcpics

Glucose syrup is used to provide flavoring in cigarettes.

By: nyul

Glucose syrup is used as a sweetener for certain chewing gums.