Idli is a typical south Indian savory cake, although it can be found across India. Formed by steaming a fermented combination of rice and lentils, these white spongy breakfast cakes serve as a starch. They are generally presented alongside sambar, curries, and other sauces. Most often eaten at breakfast or as a snack, they can be dipped into these sauces, sprinkled with spices, or eaten alone.
Rice dishes are served across India, but idlis are a typically southern Indian food. Andhra Pradesh, Karnataka, Kerala, and Tamil Nadu are the four states that make up south India. South Indian cuisine is known for being lighter, spicier, and less oily than northern Indian dishes. Each state has different specialties and variations.
Variations of idli exist beyond the standard size and accompaniments. Mini or large idlis can be soaked in sambar or stuffed with a masala vegetable filling. Rava idli uses semolina instead of rice as a base for the batter. Malli idli is a dish in which idlis are fried with coriander and curry leaves. No matter what variation, however, they are generally served alongside a liquid base such as sambar, chutney, or ghee.
Variations of cooking traditional idlis also exist. The original recipe was purported to be made only with black lentil. It is assumed that rice was later added to speed the fermentation process. Yogurt can now be added to create the sour taste for those without sufficient time to ferment the batter. Wheat or parboiled rice batters also decrease time and the requirement of fermentation.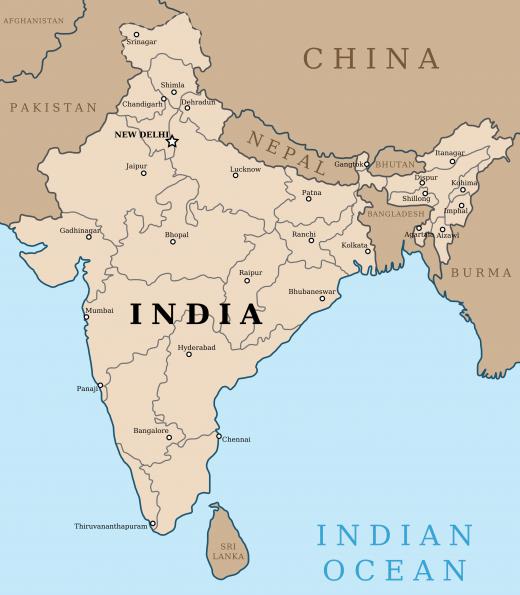 The steaming process that creates idli is claimed to have been brought to India between 800 and 1200 CE from Indonesia. The history of idli since then can be found in references to ancient encyclopedias and texts. Through these texts, the changes in ingredients and accompaniments can be viewed over time.
Preparing the batter can be time consuming, as the fermenting process that creates the slightly sour taste can take much time. Idlis are made from two parts rice and one part fermented dehusked black lentils, or white urad daal. Lentils are washed and soaked overnight to encourage fermentation. The rice and the daal are ground separately to different consistencies and then mixed together. Idli batter then ferments overnight.
After the fermenting process, the batter can be steamed in disks to create idlis. Idlis are typically 2 or 3 inches (about 5 to 7.6 cm) in diameter, but this is not a requirement. The size and shape found across India comes from the idli specific trays that fit into home pressure cookers.
AS FEATURED ON:
AS FEATURED ON:








By: zoë biggs

Idli is often flavored with coriander.

By: Jehangir Hanafi

Ghee, which is often served with idli.

By: Tupungato

Idli is a typical south Indian savory cake, but it can be found across India.

By: paul_brighton

Formed by steaming a fermented combination of rice and lentils, idli serves as a starch.