Kofta is a Middle Eastern and Southeast Asian dish made by grinding meat, mixing it with spices, and forming it into balls or cylinders for cooking. Kofta is known by a variety of other names including kefta, kufta, and qofte, and there are hundreds of variations on this dish ranging from spicy lamb koftas grilled on the street in Turkey to vegetable koftas served with naan in India. Many Middle Eastern and Indian restaurants offer some version of kofta, and it is also possible to make kofta at home; since the dish is extremely flexible, cooks can adjust the ingredients and accompanying foods as desired.
The most basic kofta is made from meat which has been very finely ground so that it turns into a smooth paste. The meat is mixed with spices like coriander, garlic, onions, turmeric, cumin, cardamom, or nutmeg, and then it is grilled, baked, fried, or roasted, depending on the cook's taste. Many cooks skewer their koftas for easy cooking, although the skewers are typically removed to serve them, except in parts of the Middle East, where cigar-shaped kofta are served on skewers in the street as snacks.
Common choices of meat include beef, lamb, and chicken, and in India seafood kofta can sometimes be found. Given the high Muslim population in the part of the world where koftas are served, pork would be a highly unusual ingredient. In addition to meat, kofta can also include an ingredient like rice, bulgur wheat, or millet, to make it less dense. Eggs may be added as well, to pull the ingredients in the kofta together, and some cooks actually cook whole eggs with their kofta.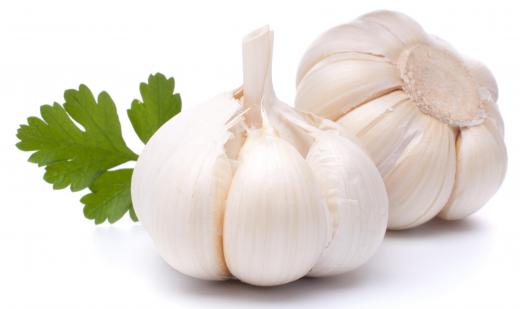 In countries with a large vegetarian population, like India, it is possible to find vegetable koftas made with an assortment of vegetables like cauliflower, corn, peas, potatoes, carrots, cabbage, green beans, squash, onions, beetroot, and ginger. Vegetable kofta are often served with a thick, flavorful gravy in India and Southeast Asia. In some cases, the koftas are floated in a spicy stew, which may be ladled over rice or served with breads such as naan.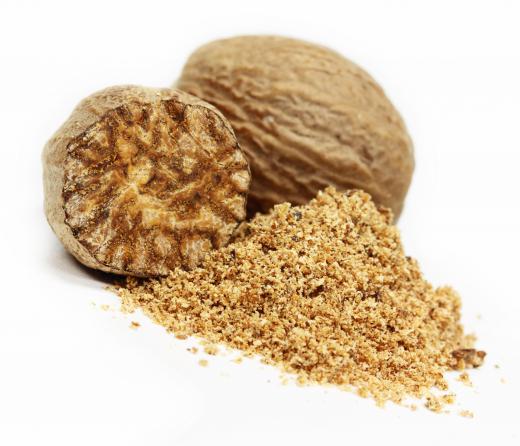 Small, drier koftas make great appetizers, while a kofta stew can make an interesting main dish. Cooks should feel free to play with ingredients and gravies; a survey in Turkey alone revealed almost 100 variations on the basic kofta, suggesting that there are no hard and fast rules for this popular Middle Eastern food.
AS FEATURED ON:
AS FEATURED ON:








By: zoë biggs

Kofta is often flavored with coriander.

By: Natika

Garlic, which is used in making kofta.

By: Thomas Francois

Kofta is often seasoned with nutmeg.

By: margo555

Cardamom is commonly used to season kofta.

By: ExQuisine

Cauliflower is used when making vegetarian versions of kofta.

By: Wolna

Beetroot is often used in vegetarian kofta.

By: www.doglikehorse.com

Kofta is a meat dish popular in Middle East countries.

By: Photographee.eu

The meat in kofta is seasoned with a spice mix that often includes turmeric.