Pitepalt is a dish from the Scandinavian and northern European country of Sweden that is made out of potatoes and barley or wheat flour. It is classified as a palt, which is defined as a customary Swedish dumpling filled with meat. Pitepalt in particular is a potato dumpling, and its manner of preparation makes it similar to several other foods in Europe and Asia.
Pitea, Sweden, is the origin of pitepalt, which is why the dish is named after the city. The city serves as the capital of Pitea Municipality in Norrbotten County, which is located in the northernmost section of the country. It is said that the dish has several variants in this locality, and it is considered the place's culinary specialty. Pitepalt, however, is also consumed in other places in Sweden.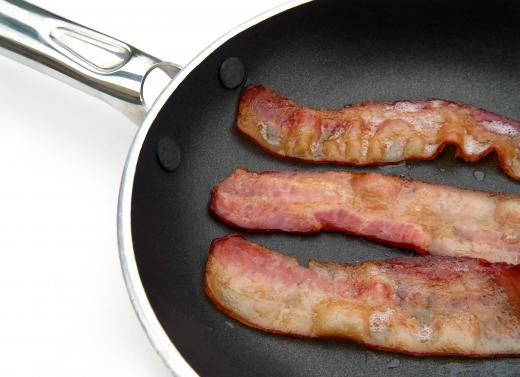 Pitepalt is prepared from raw grated potatoes, which are mixed with flour and some salt to create some dough. A pot with water and salt is placed on the fire to boil, while portions of the dough are cut and rolled into the size of tennis balls. It is at this point that the cook can poke holes in the balls to put in his choice of meat, which is usually beef, pork or bacon. Once placed in the hole, it must be completely closed to prevent the contents from spilling out during cooking.
The balls are then placed in the boiling pot of water. Cooking time usually lasts 45 minutes to an hour. Like other types of palt, pitepalt is traditionally served with butter and lingonberry jam. The latter is a staple food item in the Scandinavian countries that comprise Sweden, Norway and Denmark. It is made from the sour fruit of the Vaccinium vitis-idaea evergreen shrub. Pitepalt is typically washed down with milk.
Pitepalt is frequently associated with kroppkakor, since they are both palts and use the same ingredients. Kroppkakor, however, is made out of cooked potatoes, thus giving it a lighter color; pitepalt is comparatively darker. There is also a variant of pitepalt called blodpalt, which involves adding blood to the dumpling. This gives it an even darker color than usual.
Other similar food items in Europe include khinkali from Georgia, maultaschen from Germany, and varenyky from the Ukraine. In Asia, the wonton of China, the chuchvara of Uzbekistan, and the siopao of Thailand and the Philippines are examples. The connecting characteristic is the preparation of the dumpling with dough and some form of filling.
AS FEATURED ON:
AS FEATURED ON:








By: sparkia

Bacon is often used to fill pitepalt.

By: James Martin

Pitepalt, potato dumplings, are usually made with raw, grated potatoes and flour.

By: valery121283

Beef is a common ingredient in pitepalt.