Pozole is a traditional Latin American soup that has been served since pre-Columbian times. It continues to be especially popular in Mexico and the American Southwest, where it is often served at celebrations and major events. There are many variations on the basic recipe, and some Latin American restaurants actually specialize in offering only pozole, much like noodle shops in Japan and China. In regions with a large Latin American population, it is often possible to find this soup on offer at restaurants, but home cooks can also make it, if they're feeling adventurous.
The foundation of all recipes is hominy or nixtamal, dried corn that is treated with an alkali like lime. The corn is traditionally soaked in water and lime to loosen the outer shell and germ, and then it is repeatedly rinsed and ground to varying degrees of fineness, depending on the intended use. This process frees up useful vitamins and minerals in the corn so that they can be digested, and it is has been practiced in Latin America for thousands of years by native people.
Pork is another traditional ingredient in pozole, although the dish may also be made with chicken or seafood. The soup is made spicy with the addition of chilies, and garnished with ingredients like sliced cabbage, tomatoes, avocados, radishes, cilantro, and lime juice. Some cooks add ingredients like chili verde and beans. Depending on the region, the soup may also be called posole, pozolli, or poso; all forms of the word are derived from a Nahuatl word, potzolli.
To make this soup at home, cooks can start by acquiring some hominy. Since the process for preparing hominy is labor intensive, many cooks prefer to purchase corn that has already been prepared. It can sometimes be found in canned or dried form in markets or Mexican specialty stores. Cooks will also need a sturdy stockpot, along with a meat, a good broth, and an assortment of vegetables. Pozole can also be made vegetarian or vegan by just leaving the meat out or replacing it with something like seitan, which will add texture.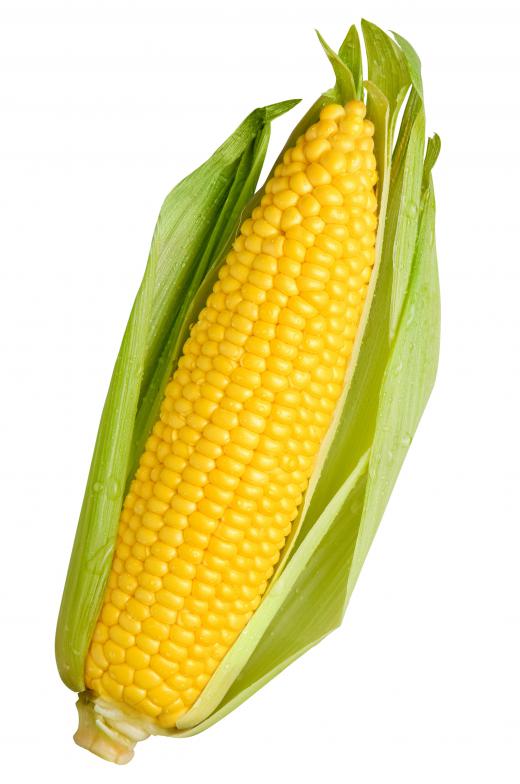 Cooks can start by browning the meat in a sturdy pot with some oil, then removing it to a plate and searing some fresh chili peppers in the pan. The cook should then remove the chilies and saute onion and garlic, adding a small amount of cumin and oregano. When the onions caramelize, he can add 5 cups (about 1.2 liters) of broth for every 1 pound (0.45 kg) of meat. He should then return the meat to the pot, along with the chilies, which should be chopped first, and simmer them for around 90 minutes, until the meat is very tender. The cook can then add 1.5 cups (240 g) hominy for every 1 pound (0.45 kg) of meat and simmer for another 15 minutes or so, adjusting flavorings as needed. It should be served hot with garnishes and warm corn tortillas.
AS FEATURED ON:
AS FEATURED ON:








By: uckyo

A traditional Latin American soup, pozole contains hominy, vegetables and meat.

By: Africa Studio

A dish of pozole begins with hominy grits.

By: rimglow

Corn is the foundation of all pozole.

By: Natika

Garlic, which is used in making pozole.

By: Richard Villalon

Avocados are sometimes used as a garnish on Pozole.

By: Giuseppe Porzani

Chili peppers are a key ingredient in most ponzole recipes.