Pure cane sugar is sugar which has been produced from sugar cane, as opposed to sugar which has been produced from sugar beets or a mixture of beet and cane sugar. Some people believe that cane sugar is of higher quality, and as a result, it is highly prized in some areas. It can be more expensive than beet or mixed sugars, and it is usually prominently labeled.
Sugar cane is a tropical crop which has been used as a sweetener for centuries. It is processed by crushing the cane so that it releases its sweet juices, and then evaporating the juices to create a concentrated crumble. This crumble can be refined and processed in a variety of ways to generate an assortment of sugar products, including white sugar, brown sugar, and molasses. In the case of pure cane sugar, the cane is processed in a facility which only handles cane, and it is kept isolated from beet sugar products so that the two do not become mixed.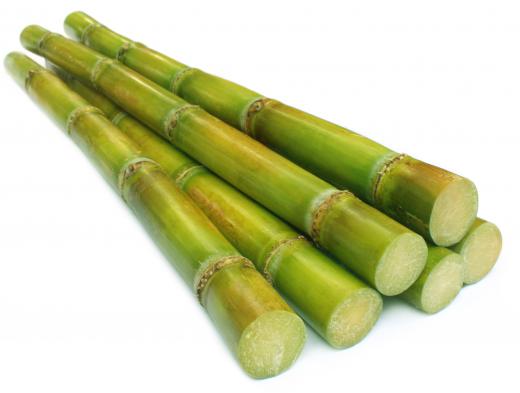 There are some trace differences between cane and beet sugar which cause the two to perform slightly differently. Some people claim to be able to detect taste and scent differences, and the two also work differently in the kitchen. Recipes can become problematic when the wrong kind of sugar is used, which is why some specifically call for pure cane sugar, to ensure that they come out as expected. Generic sugar may contain varying proportions of beet and cane sugar, leading to irregular performance in the kitchen.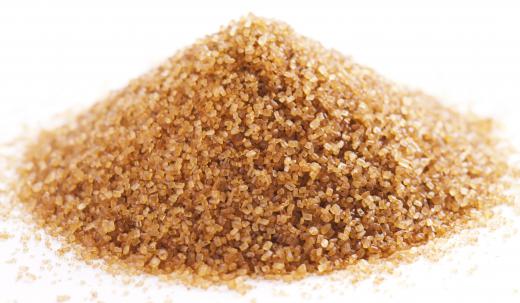 It is usually very easy to find cane sugar products in the tropics, where sugar cane is widely grown. In Northern Europe and Russia, beet sugar tends to be more abundant, because beets thrive in these climates. Cane sugar may become quite expensive in these areas, due to the increased costs incurred in the shipping process.
Refined sugar products like table sugar, caster sugar, and sugar cubes are all available in pure cane varieties, as are light and dark brown sugar. Blocks or cones of cane sugar which must be broken apart for use can be found in some isolated areas, as they are easy to process, package, and ship to remote communities. It is also possible to find raw or minimally processed sugar which has been made with sugar cane alone, along with organic pure cane sugar, for consumers who prefer products which have been grown using organic methods. Cane sugar tends to be slightly more expensive than generic sugar.
AS FEATURED ON:
AS FEATURED ON:








Stalks of sugar cane.

By: HLPhoto

Pure cane sugar.

By: picsfive

Cane sugar cubes.

By: jllh

Sugar beets are a source of sugar.

By: narinbg

Sugar cane growns in tropical and sub-tropical regions around the world.