Quince paste is a thick jam made from the fruit of the quince tree. This richly red to orange-colored jam has a sweet taste and a slightly floral flavor, and it is extremely popular in Southern Europe and the Middle East. Outside of these regions, it can be somewhat harder to obtain, and it may be viewed as a delicacy, with a corresponding high price.
Quinces have been cultivated in Southern Europe for centuries, both for their fruit and as an ornamental; flowering quinces have delicate pink flowers which are quite attractive. The quince fruit looks sort of like an Asian Pear, and it is generally not edible in a raw form, being extremely hard and bitter. Quinces were exchanged by the Romans as love offerings, and used in a variety of Greek and Roman dishes historically. In the modern day, quince paste and quince jam are common in the Middle East, especially Lebanon, and Spain.
To make quince paste, cooks loosely chop quince fruits and boil them in water until they soften. Then, sugar and lemon juice are added and the mixture is pulped. The procedure is akin to that used to make applesauce or apple butter, with the goal being a smooth, even-textured paste. In Spain, where quince paste is known as dulce de membrillo, it is almost more like a jelly, thanks to the high pectin content, which is caused by using whole fruits, rather than fruits without seeds and pith.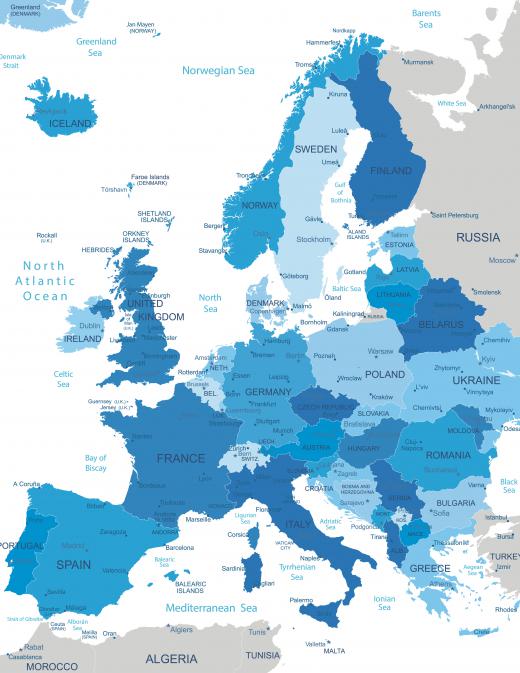 There are a number of ways to use this jam. It is commonly offered with breakfast, where it may be spread on breads, and it can also be used to accompany roast meats and other dishes, with its sweet, floral flavor complementing a range of foods. In Spain, quince paste and Manchego cheese is a very popular snack, with some people considering it the national dish of Spain, although a number of delicacies vie for this honor.
Like other jams and jellies, quince paste can keep for a long time if it is properly processed and stored in a sealed container. Once the container is opened, however, the clock starts ticking. It's a good idea to refrigerate it after opening, and to eat it within a few months. Some crystallization is normal as the sugar in the paste precipitates out, but discoloration and the development of mold are signs that it has been contaminated, and it should be discarded.
AS FEATURED ON:
AS FEATURED ON:








By: Antonio Gravante

Quince paste has a sweet and floral flavor.

By: Ekler

Quinces have been cultivated in Southern Europe for centuries.