Rice cereal is a food with a primary ingredient of rice that is most often used as a baby food. It can be made of white or brown rice, mixed with other foods, and made hot or cold. It is fed to most children raised in the United States soon after formula or breast feeding. These cereals often contain extracted ingredients, and can be homemade or store bought from many popular companies. They can be made as a hot meal for more developed digestive systems as well, and are served as a popular type of cold breakfast cereal or puffed rice cereal.
Fortified with grains, vitamins, and iron, rice cereal is often used as the first semi-solid food in a baby's diet. It is made of precooked and processed rice, often combined with milk or water into a pureed consistency. It can initially be added to baby formulas to add extra substance and density to the formula as the baby's digestive system develops and they require higher energy foods. Most pediatricians suggest four to six months as a starting date for using rice cereal with an infant.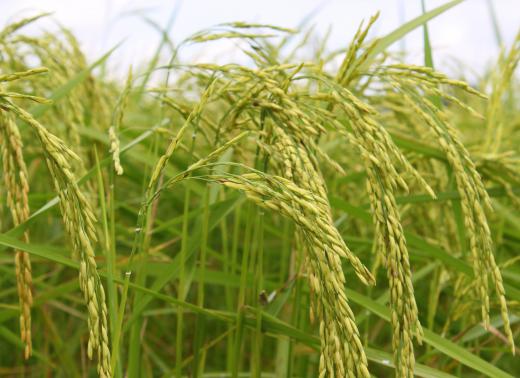 Many store-bought rice cereals available are made with extracted ingredients, such as soy oil or the fatty substance lecithin. These additional ingredients may not be received well by the system of a baby who is used to the natural ingredients of breast milk. The additives, though, are often similar to many used in baby formulas, and often do not present a problem for babies who have been fed with such formulas.
As a baby food, rice cereal can also easily be homemade. The rice, usually brown rice, is mixed with breast milk or water in a blender and pureed to a smooth consistency. The mixture can be boiled if using water, and usually stores well for up to one month. Homemade cereal can be mixed with extra breast milk or additional water to alter the consistency to the baby's liking, or to a consistency compatible with the child's digestive capabilities.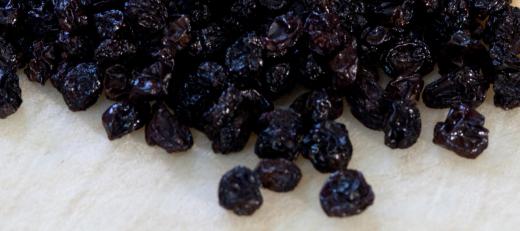 A type of rice cereal can also be made as a hot meal with fresh cooked or leftover rice, and heated in a saucepan. Often made with milk, margarine, and salt, other ingredients can be added for flavor, such as dates or raisins. Spices like cinnamon or brown sugar can be added to make the dish sweet as well. The rice will absorb the milk while cooking, and thickens in the process. Hot rice cereal can be served as a small, healthy meal any time of day.
AS FEATURED ON:
AS FEATURED ON:








Rice plants.

By: Ekaterina Garyuk

Brown rice is most commonly used for rice cereal.

By: BigDreamStudio

Some people like to add raisins to their rice cereal for additional flavor.