Rigatoni is a kind of pasta that is a common part of Italian cuisine. The identifying features of rigatoni are the ridged edges of the pasta and the fact that it is shaped like a tube. The term comes from the word "rigati," which is Italian for "ridged," a reference to the texture on the exterior of the pasta. It is commonly served in Italian cuisine specific to central Italy and southern Italy.
This kind of pasta is similar to penne, a type of pasta that is also tube shaped and sometimes has ridges. However, rigatoni is different in that its ends are not cut on a bias as with penne. Also, the diameter or rigatoni is larger than the diameter of penne. Ziti is also similar to rigatoni. However, as with penne, rigatoni has a wider diameter than ziti.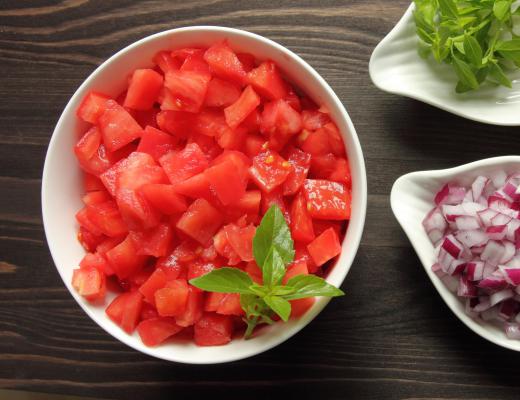 There are a number of ways to serve rigatoni. It can be boiled and then served with a sauce. It is commonly served with a red sauce or a red sauce with meat. These dishes are almost always topped with some kind of Italian cheese such as fresh mozzarella or grated Romano. It is also commonly used in pasta dishes that are baked in the oven before being served.
One of the reasons that this kind of pasta is used in baked dishes is its size and texture. As it has a large diameter, it has a natural cavity for other ingredients such as sauce, cheese, and ground beef. Also, its size and texture helps it to hold up while being baked. Thinner pasta such as spaghetti or angel hair pasta can become too soft and overpowered in baked pasta dishes. In this sense, rigatoni is similar to lasagna — a broad flat pasta used specifically for baked dishes — in that it is good for dishes that are finished in the oven.
Rigatoni is a very common pasta shape that can be found in most grocery stores, even those that only carry a limited selection of pastas. This is because the shape has become popular in many parts of the world outside of Italy and is called for in a number of dishes that are commonly made at home. There are some bottled sauces that are prepared specifically to be poured over dry rigatoni, baked, and served. The dish is simple, can feed four or more people, often pleases children, and is relatively inexpensive.
AS FEATURED ON:
AS FEATURED ON:








By: Profotokris

Rigatoni are sometimes served simply with grated Romano cheese, fresh tomatoes, and basil.