Ziti is a form of pasta that has numerous definitions. How you define it will give you a sense of exactly what you should look for when you shop for it. The pasta may be compared directly to penne pasta, which is tubular in shape, may have ridges on the exterior, and is about one to two inches long. Rigatoni is another similar pasta but is typically wider than ziti or penne. The opening of penne is slightly wider than the opening of a standard drinking straw..
You can purchase several forms of this pasta. You may see penne sold as ziti or alternately you may find about a foot long (30.48 cm) straws of the pasta. These are excellent since the tube shape will help hold sauces in. However, most refer to this pasta as something that you bake in an Italian style casserole. This usually uses cut versions of zit that are about 2 inches (5.08 cm) in length. For most baked ziti recipes, you can easily substitute rigatoni or penne.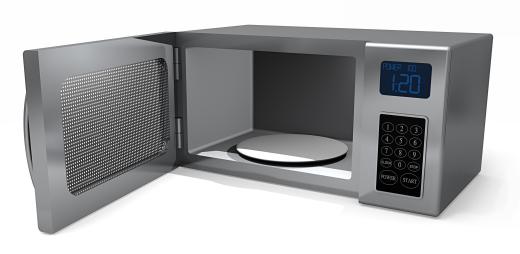 Baked ziti is definitely something to try. It is a combination of marinara sauce, sausage or ground meat, plenty of mozzarella cheese, and sometimes veggies like peppers or mushrooms. Cooked pasta is layered into a casserole dish with sauce, cheese and other ingredients and is baked for about an hour. The top of the pasta gets crusty and may be sprinkled with Parmesan cheese. This is a fairly easy casserole to prepare and it's a classic dish at many Italian American parties and weddings.
You don't have to be Italian American to enjoy this dish. There are numerous recipes online for it, and even some forms of pasta available that you don't have to pre-cook. The casserole can be adapted for small or large events, and if you want to make it more healthful you can use ground turkey or turkey sausage, low fat cheese and whole wheat or whole grain pasta.
Some delis sell slices of this casserole, which can be reheated upon request. It does keep well in the fridge for several days and will heat up well in the microwave. You can also make this dish the night before an event of dinner, and simply pop in the oven an hour or two before you plan to serve it. Of course, with any style of ziti, you can simply cook the pasta and top it with a variety of sauces.
AS FEATURED ON:
AS FEATURED ON:








Ziti casserole heats up well in the microwave.

By: Bert Folsom

Many pastas, including ziti, taste good when topped with a bit of Parmesan cheese.

By: Studio Gi

Mozzarella with tomatoes and basil leaves.

By: juliedeshaies

Marinara sauce is used in baked ziti.