What is Cannelloni Pasta?
Cannelloni is a kind of pasta that is also commonly known as manicotti. They are basically large broad noodles that have been closed on one side to create pasta tubes that are about 1 inch (2.54 cm) in diameter. This pasta is also approximately between 3 and 4 inches (7.62 and 10.16 centimeters) in length.
In Italian cooking, cannelloni are used as a sort of shell, and they are filled with various meats, vegetables, cheeses, and sauces. After being boiled for an appropriate amount of time to sufficiently soften the noodles, they are stuffed with such savory fillings as ricotta cheese, ground beef, ground turkey, spinach, basil, and an assortment of other Italian ingredients. In addition to being filled with delicious stuffings, the tubes are also often topped with either a red, tomato-based sauce or a white, cream-based sauce.
In the Italian language, the word cannelloni translates to "big pipes." This is fitting as the pasta do, in fact, look much like pasta pipes. The translation can also be taken to mean "big reeds," which is also fitting. Manicotti, on the other hand, is the diminutive form of the Italian word for "sleeves." Although there are some fine distinctions between manicotti and cannelloni, the differences between the two pastas are very slight. In the English language, the two terms are generally used interchangeably. There are, however, discerning chefs and food buffs even in English-speaking nations who are keenly aware of the differences.
On 2 July 1891, a baby named Nicola Federico was born in the city of Naples. Although no one knew it at the time, Nicola would grow up to be an accomplished chef, and would invent the cannelloni. Nicole invented this pasta in 1907, while working at the restaurant La Favorita in Sorrento, Italy. It was originally named strascinati, but then became popularly known as cannelloni. It was during World War II, when many Naples residents fled to Sorrento, the particular pasta shape started to become popular.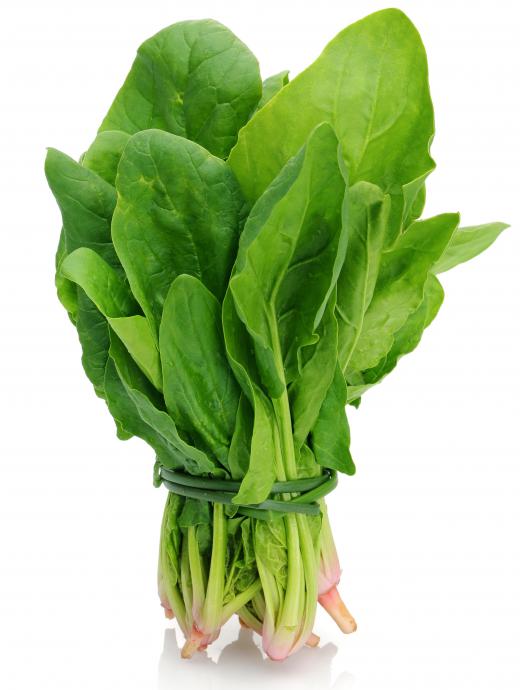 Although cannelloni was developed in Sorrento, it has become a staple in Italian kitchens worldwide. There are hundreds of Italian recipes that call for it. There are vegetarian recipes, as well as recipes that call for numerous types of meat. Some of them are created with very light ingredients, while others call for a good deal of olive oil, meats, and cheeses.
AS FEATURED ON:
AS FEATURED ON:








By: Natika

Fresh basil leaves are often used to flavor cannelloni pasta dishes.

By: Roberto Fasoli

Ricotta cheese is used in savory fillings for cannelloni pasta.

By: mates

Vegetarian cannelloni can be stuffed with spinach and other chopped vegetables.

By: Profotokris

Cannelloni pasta dishes can be stuffed with tomatoes, onions and other vegetables.