How Do I Choose the Best Souvlaki Marinade?
Creating a wonderful, homemade souvlaki comes down to two things: the meat and the marinade. Traditionally, Greek souvlaki is made with lamb, although using chicken, beef, or pork is also acceptable. Marinades serve two purposes; they tenderize and flavor meats. The best souvlaki marinade is one that contains enough of an acidic ingredient or ingredients to break down the meat's connective tissue while simultaneously infusing it with distinct, well-balanced flavor.
A basic and very good souvlaki marinade that is also a time-saver can be made from the juice of a couple of good-sized lemons, balsamic vinaigrette dressing, and olive oil, with a 2:1 ratio of dressing to olive oil. Salt, pepper, and oregano are all that's necessary to season. The wise cook knows that Greek oregano is the best choice, if it's available. Both vinegar and lemon are acidic based, and the oil helps keep the meat juicy and moist.
A somewhat more complex marinade uses white wine instead of the balsamic dressing along with lemon juice and olive oil. Wine, like lemon, vinegar, and soy sauce, helps break down connective tissue, so the meat is tender and delicious after it is cooked. This version of souvlaki marinade also asks for a couple of minced cloves of garlic as well as some fresh rosemary and Greek oregano.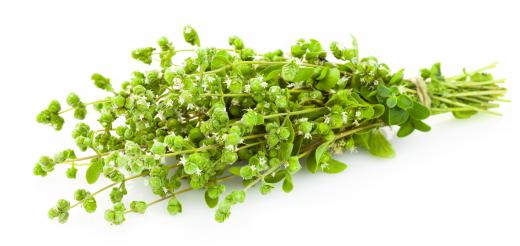 Some cooks like to add yogurt to souvlaki marinade, either in addition to wine or instead of it. Yogurt is yet another food that attacks connective tissue, making it a great addition to marinades of all types. For cooks who are making souvlaki using chicken instead of lamb, a yogurt marinade is especially nice because it protects the chicken from drying out.
Tougher cuts of meat, be they beef, lamb, or pork, can handle swimming in a marinade for up to 24 hours in the refrigerator. At minimum, they should be marinated for at least 12 hours to keep the meat from being too chewy. Chicken and better cuts of meat are fully marinated after about 12 hours. Any longer, and the meat might become mushy when cooked.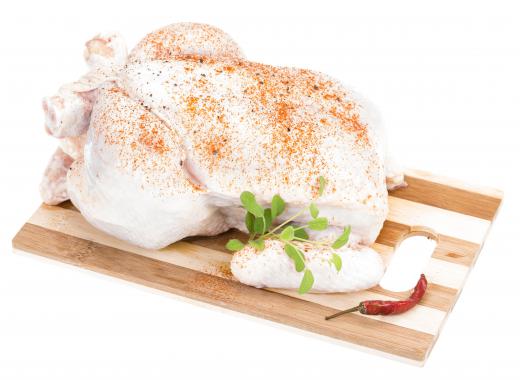 Technology has brought modern cooks the magic of zip-locked plastic storage bags, and it didn't take clever cooks long to discover the easiest and best way to marinate meat uses a large, zip-locked plastic bag. After the cook has mixed up the marinade ingredients, it goes into the bag along with the meat. Zip-locked bags fasten and seal more securely than other types of plastic storage bags, so it's safe to turn the bag upside down and shake it to make sure the meat is drenched in marinade.
AS FEATURED ON:
AS FEATURED ON:








A gyro containing souvlaki.

By: Taiga

Oregano is one of the necessary seasonings for a souvlaki marinade.

By: anastasios71

Souvlaki should be marinated so the meat becomes tender.

By: Andrey Starostin

Chicken grilled with spices is a staple in souvlaki and other Greek dishes.

By: margo555

Greek souvlaki marinades are made with liberal amounts of olive oil and garlic.

By: Colinda McKie

Yogurt can be added to souvlaki marinade.