Albondigas are meatballs, often used in a soup, known to many as "Mexican soul food." Though we consider albondigas soup (or sopa de albondigas) Mexican food, history follows a line that dates back to the sixth Century, where the Islamic influence dominated the region of Southwestern Europe. Then in the 13th Century, the Spanish King Ferdinand and Queen Isabella conquered the region which had been occupied by the Muslims. Many of the culinary traditions were integrated into the Spanish community. From there, albondigas made its way to Mexico by way of the conquistadors, where it has remained and flourished into a cultural favorite.
The Islamic nations of the Middle East influenced many of the European countries with their refinements in the cooking of meatballs. Recipes go back to ancient Baghdad for meatballs, wrapped in pastry dough and deep-fried in coriander oil. Ancient Rome had their version of meatballs as well. Their history shows evidence that they too could have been influenced by Middle Eastern cuisine. Their meat of choice was peacock, followed by pheasant, rabbit, chicken and pork.
In the Spanish language, albondigas translates as "meatballs." However, the Muslim and Middle Eastern influence is also present in that the Arabic word al-bunduq means "hazelnut," referring to small meatballs, the size of hazelnuts. There are several references in Spanish cookery indicating the crossover did take place. The Arabic version of this soup also shows evidence that they originated from similar sources.
Many of the original recipes for albondigas use key ingredients in the meatballs of lamb, rice and mint. These are very common ingredients in Middle Eastern cuisine as well. Depending on the geographic and climatic region, complimentary ingredients were used to enjoy this soup. In Spain, a combination of beef, ham and chicken were used to make the meatballs. In Mexico, turkey, chicken, beef and chorizo were predominant.
With meat being a precious commodity in all past ages, it became available mainly for the wealthy. Creative recipes were developed all over the world to assure that nothing went to waste. Meatballs became very popular not only because of their great taste, but because also it was an opportunity for even people of the poorer classes to get their required protein.
Key ingredients and spicing for albondigas soup vary according to preference. Some common choices are black beans, corn, olive oil, garlic, cilantro (or mint), onions, carrots, cabbage, celery, jalapenos, tomatoes, vinegar, oregano, cayenne, cumin, paprika and chicken stock. For the actual meatballs, your choice of ground meat, rice, egg, cilantro paste and breadcrumbs are combined and made into small balls. Then they are quickly fried or baked before adding to the soup.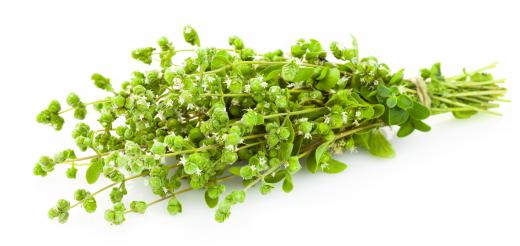 Garnishes for this soup vary from chopped fresh cilantro leaves, chopped green onions, sliced avocados, fresh salsa, grated cheese, a dollop of sour cream or fried tortilla strips. Fresh, hot corn tortillas, spread with butter and salt, make a nice accompaniment.
In addition to the albondigas soup, there are several other dishes using these traditional meatballs. The Spanish dish albondigas a la Andaluza, is a more labor-intensive stew but a great result for your efforts. This is another recipe influenced by the ancient Islamic Spain era. Saffron and pimento make this delicious meatball stew unique yet familiar.
AS FEATURED ON:
AS FEATURED ON:








By: grekoff

Olive oil, which is often included in albondigas.

By: Ekaterina Lin

Paprika is often used to season albondigas.

By: Richard Villalon

Avocados are sometimes used as a garnish on albondigas.

By: etienn280

Albondigas made its way to Mexico by way of the Conquistadors.

By: Taiga

Oregano can be used to season albondigas.

By: Ruslan Olinchuk

The Islamic nations of the Middle East influenced Europe with their refinement in the cooking of meatballs.