What are Chicken Nuggets?
Chicken nuggets are a breaded and fried chicken finger food that comes in many different forms and preparations. Most commonly, they come in an unidentified shape that is roughly circular or rectangular. The original McDonalds® Chicken McNuggets were created in 1979 and have risen to significant popularity in subsequent years. These nuggets are composed of minced chicken, and other fillers and ingredients. Even though McDonalds® nuggets boast having all white meat chicken, only about 50% of each McDonald's nugget is chicken. The rest either coats the nuggets or is used to help keep them together as integral pieces.
In most fast food restaurants, chicken nuggets are breaded and freshly fried to order. Other restaurants may also purchase pre-breaded varieties to drop in the deep fryer. Nuggets are also offered for sale in retail stores and can come in baked or fried varieties. While more healthful, the baked varieties may contain extra oils and fillers that may not make them as healthy as one would think. A popular food among children, nuggets are also offered in a variety of appealing shapes, including shapes resembling dinosaurs.
There aren't many recipes to make chicken nuggets from scratch, although they can be found. This is likely because mincing the chicken would be relatively laborious. An easier, and slightly healthier option is to use small pieces of white chicken meat. Alternatively, chicken tenders can be used.
One advantage of making chicken nuggets at home is that they can be made much more healthfully, with less or no salt and fillers. Coat tenders or strips with egg or milk and then roll them in breadcrumbs. Repeating the process a second time will make for crispier strips even if they are baked instead of fried. Alternatively, homemade chicken strips can be deep-fried. Frying them in monounsaturated or polyunsaturated oil will help reduce their fat content.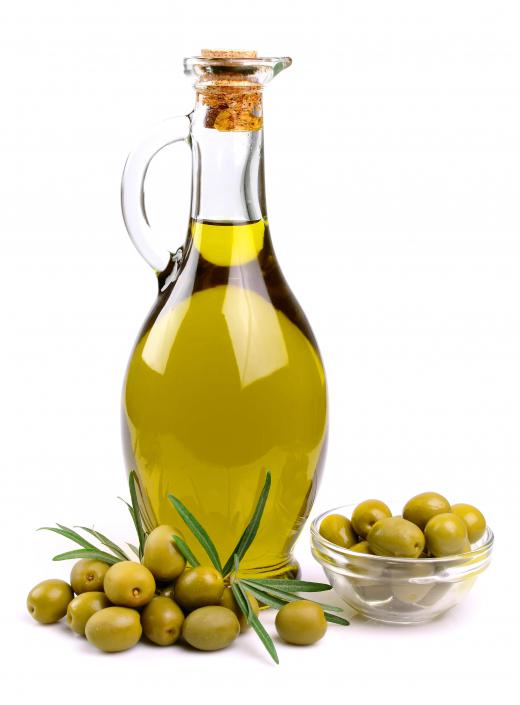 While a tasty treat or meal, one should be aware of the nutritional content of chicken nuggets. Most restaurant-prepared chicken nuggets contain high levels of salt and fat. As long as these are just an occasional treat, it's not likely they will much impact an otherwise healthy diet.
AS FEATURED ON:
AS FEATURED ON:








By: xalanx

Chicken nuggets are composed of minced chicken.

By: margo555

Fry chicken nuggets in olive oil to boost the health benefits while making them more heart-healthy.

By: Vidady

Breadcrumbs can be used as a coating when making homemade chicken nuggets.

By: starush

Some restaurants may purchase pre-breaded chicken nuggets to drop in the deep fryer.

By: Bro. Jeffrey Pioquinto, SJ

McDonald's is well known for its chicken nuggets, which are dubbed "Chicken McNuggets".