Dolma or dolmades is a traditional component of Greek cuisine. While ingredients for the filling vary somewhat, the wrap for dolmades is traditionally grape leaves. However, it is considered acceptable to use cabbage leaves for the dish.
The beauty of dolmades is that a wide combination of ingredients may be used with this basic Greek food. Generally, there is some type of chopped meat included in the filler. Typically, the meat used will be beef or lamb, although shredded chicken may also be used. The meat is complimented by other foods like onions, pine nuts, rice, garlic, chopped or pureed tomatoes, and a number of different seasonings.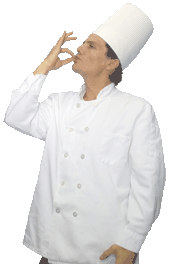 All the ingredients are placed in the center of the grape leaf. Generally, a heaping tablespoon is considered a sufficient amount for the filler. After folding the sides of the grape leaves over the filler and rolling the leaves to create a closed pouch, the stuffed grape leaves are placed into a baking dish. If a large quantity of dolmades is being prepared, it is acceptable to layer the stuffed leaves within the baking dish.
Once the dolmades are layered in the baking dish, the chicken stock is added. The stock should be poured over the stuffed grape leaves, using just enough liquid to cover the top layer. Using an oven that is preheated to 375F, the dolmades should bake for an hour.
Most recipes for dolmades include a thin sauce that is poured over the stuffed grape leaves. A simple recipe for this sauce calls for a couple of eggs and a little lemon juice. The eggs are beaten while in a bowl over simmering water, which helps to give the egg batter a frothy appearance. Lemon juice is added during the whisking process. As the dolmades emerge from the oven, this mixture of eggs and lemon juice is poured over the top. As an alternative, this mixture, sometimes referred to as avgolemeno sauce, can be served on the side and used as a dipping sauce.
AS FEATURED ON:
AS FEATURED ON:








Chef