What Are the Different Types of Cereal?
Cereals can be made from corn, wheat, and rice. Corn cereals are particularly common and have various uses other than food. Wheat cereals often make a more filling breakfast food than other cereals. All cereals are either hot or cold. Some are healthier than others, with heavily manufactured, sugared cereals usually being the worst for a person's body.
Every cereal falls under the category of hot or cold. Hot cereals, also known as porridge, are cooked or at least warmed, such as cream of wheat, oatmeal, and grits. Milk, water, or other liquids are added to these types of cereal to moisten them. The vast majority of hot cereals are eaten as breakfast foods, but they are not limited to this meal. There are dozens of different kinds of porridges, some of which are eaten at any time of the day.
Breakfast cereals eaten plain or with milk are often cold cereals. These cereals are ready to eat and usually made of corn, rice, or wheat rather than oats. The grains are sometimes heavily processed to prepare them for packaging and eventual consumption by the consumer.
Corn, or maize, is a type of cereal that is utilized in many different ways around the world. For example, maize germ can be used for its oil, and high fructose corn syrup can be derived from it. It can be ground in a manner similar to other types of cereal grains, such as wheat.
Wheat cereals are often among the healthiest cereals available. These types of cereals are sold in both hot and cold varieties. They usually have more protein than other types of cereal, such as rice and corn.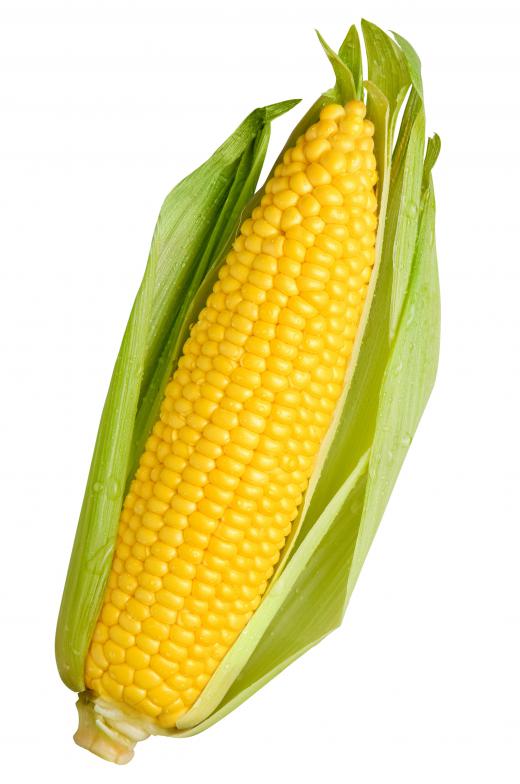 Rice is a cereal grain that originates from Africa and Asia. This cereal is highly cultivated and consumed, ranking only behind wheat and corn in worldwide popularity. Rice can be consumed without major alteration and can also be used as an ingredient.
Some types of cereals are healthier than others. In fact, the worst cereals are generally marketed toward children and are sometimes made up of 50 percent sugar. The packaging of such products can also be misleading because they boast only of their good qualities, such as added fiber or essential vitamins. Healthy cereals, however, are not coated in sugar or available in fun colors or shapes. Studies show that cereals marketed to adults contain less sugar, less sodium, and more fiber, which is good for kids and adults alike.
AS FEATURED ON:
AS FEATURED ON:








Cereals made from wheat are quite common.

By: rimglow

Cereals made from corn are some of the most popular.

By: schankz

Barley, which is often included in cereal.

By: Popova Olga

Whole oats, a cereal grain.

By: Elena Schweitzer

Different types of rice, a cereal crop.

By: Okea

Most breakfast cereals are eaten cold with milk.

By: Toniflap

Farmers would have used early mechanical reapers to harvest wheat, barley, and oats, but not corn.

By: robynmac

Oatmeal is made from oats, a type of cereal grain.

By: Tatyana Gladskih

Some of the more unhealthy cereals are generally marketed toward children.