What is Chimichurri Sauce?
As a spicy marinade and dipping sauce that is often served with grilled meat, chimichurri sauce is a popular offering in many Latin and South American countries, with both Argentina and the Dominican Republic claiming to be the country of origin for this tasty sauce. Easy to prepare and use, it is beginning to make an impact in North America as well.
The basic ingredients for chimichurri sauce can be purchased in any local supermarket. Using olive oil as the basic medium, lemon juice and minced fresh parsley are first added to the oil. Garlic cloves and shallots are also minced and added. Different recipes also call for the addition of salt and pepper, as well as basil, thyme or oregano, and some people prefer to add all of the spices for some extra zip. Once all the ingredients are combined, the cook should either mix the ingredients well or seal the mixture in an airtight container and shake it thoroughly.
Chimichurri sauce should be allowed to set for a minimum of two hours before being served along with grilled meats. If it is to be used as a marinade, the cook should allow it to set overnight. This spicy sauce can be used as a dipping sauce for steak, or used as a glaze on grilled ground beef, creating a chimichurri burger. It can be used as a glaze on grilled fish and chicken.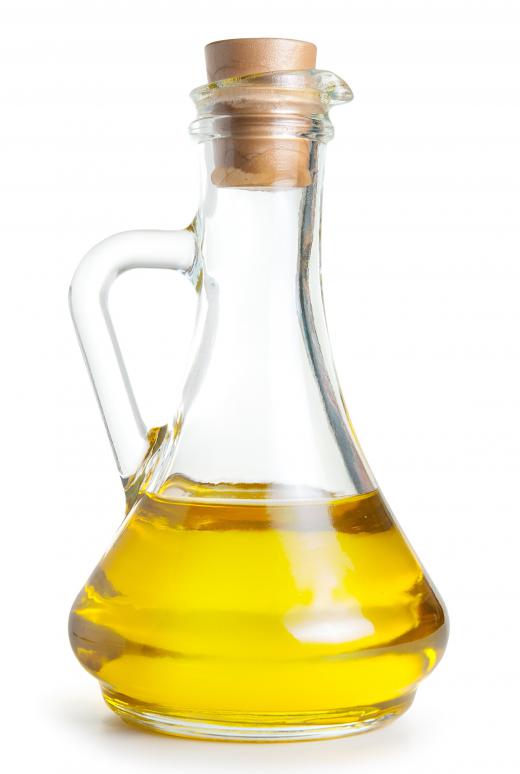 Many people enjoy the sauce as an appetizer, served with chunks of crusty bread that can be dipped into it. People who enjoy garlic bread or pumpernickel may find that using chimichurri as a dipping sauce with fresh hot loaves is a great way to start off the meal.
There are some recipes that call for using chimichurri sauce as a marinade for various types of beans as well. One easy recipe calls for whole green beans, chickpeas, and dark red kidney beans, with the three beans cooked and tossed lightly in the chilled sauce, then allowed to chill for an hour or two. This three-bean salad can be served as a compliment to grilled meat as a side dish, or served on a bed of greens as the salad course for the meal.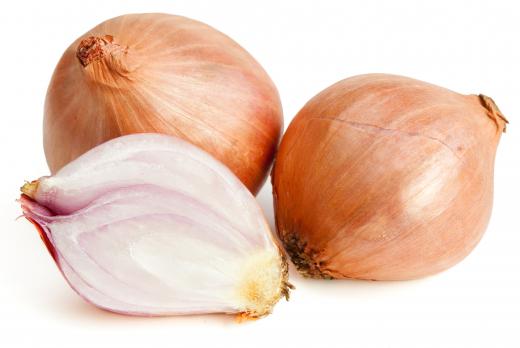 The sauce can easily be prepared well in advance, and kept in the refrigerator for a week or so. One great advantage of chimichurri is that the longer it is allowed to set, the greater the flavor. As the ingredients have time to mingle, the taste will only improve.
AS FEATURED ON:
AS FEATURED ON:








By: Shakzu

Chimichurri sauce can be used as a glaze, a dip and a marinade.

By: grekoff

Olive oil, which can be used to make chimichurri sauce.

Chimichurri sauce often includes minced shallots.

Chickpeas are often included in chimichurri sauce.

By: Schlierner

Garlic is minced and added to chimichurri sauce.

By: Barbara Pheby

Parsley is often used to make chimichurri.

By: Taiga

Chimichurri usually includes chopped fresh oregano.