Pico de gallo translates from Spanish as the phrase "rooster's beak." Actually, it has little to do with a rooster, but can make an excellent accompaniment to grilled chicken. It is a traditional Mexican fresh relish, that pairs well with numerous Mexican and Tex-Mex foods.
The principal ingredients of pico de gallo are tomato, onions and peppers, usually fairly hot ones like jalapeños. Additional ingredients can include lime juice, cilantro, bell peppers, avocado, or garlic. Some regions of Mexico also call a fruit salad tossed with lime and sprinkled with chili powder by the same name. The more traditional pico de gallo may then be called salsa mexicana. The colors do delightfully resemble the red, white and green of the Mexican flag.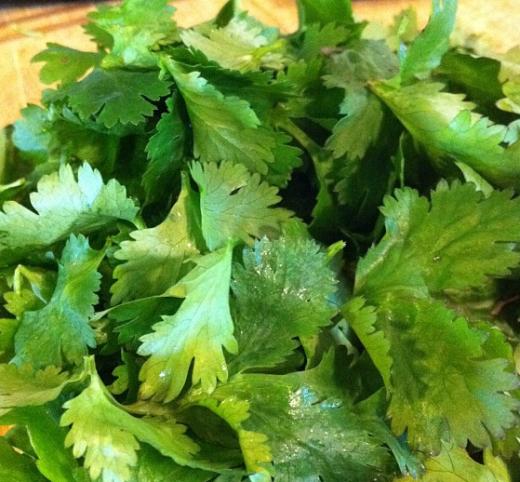 Pico de gallo serves as an excellent sauce, and may be served over the top of meats, fish, eggs or numerous traditional Mexican offerings like tacos and quesadillas. As a salsa, it is a chunky and wonderful dip for fried or baked tortilla chips. In Tex-Mex cuisine, this relish often tops nachos or is served on the side of fajitas.
The mixed ingredients can be very healthy ones. Onions are an excellent source of vitamin C and fiber. Tomatoes have anti-oxidant properties and are high in vitamin C and lutein. Chiles contain vitamins C, A, and B complexes, and also a healthy amount of iron, potassium, and magnesium. As long as one does not add too much salt to it, one has both a flavorful and healthful, low calorie topping or relish.
Pico de gallo differs from other Mexican salsas because the ingredients are finely chopped yet not liquid. The ingredients retain their shape and the result is like a chunky salsa. It is often manufactured as such in the United States. Its chunky quality makes it adhere better to chips as a dip. It can even be eaten like a salad because a fork easily picks it up.
The degree of heat pico de gallo offers depends much on the amount and type of chili peppers one uses. A lot of jalapeño will translate to a very hot relish. New Mexican green chilies on the other hand can halve the heat, if used in the same quantity.
Pico de gallo can bring freshness and flavor to numerous dishes that are not Mexican. Omelets with jack cheese, ham and pico de gallo are delicious. This relish is excellent on any type of grilled meat. It also makes a great alternative dip for potato chips. A littlemixed in with cottage or cream cheese can make for a spicy spread for bread or bagels.
AS FEATURED ON:
AS FEATURED ON:








By: Amber DeGrace

Cilantro is often included in pico de gallo.

By: Richard Villalon

Pico de gallo sometimes includes avocado.

By: Schlierner

Garlic is often used in pico de gallo.

By: Lorraine Kourafas

Pico de gallo is often served with chips.

By: Fanfo

Red bell peppers add additional crunch to pico de gallo.

By: Brent Hofacker

Tacos are one dish in Mexican cuisine that uses pico de gallo.