Paprika sauce is a condiment that consists primarily of paprika and cream, wine, or chicken stock. Paprika is a spice with a distinctive bright red color, made from ground bell peppers and chili peppers. As a result of its hue, it is often sprinkled atop of dishes as a garnishment to add more color to the dish. It is produced mainly in Hungary and Spain and is available in sweet and hot varieties. Paprika sauces made from Hungarian paprika tend to have a sweeter undertone compared to those made with Spanish paprika, which have a smokier taste.
The exact process of making a paprika sauce may vary depending on the specific recipe, but there are basic techniques that most recipes tend to have in common. Paprika may be heated in a pan with butter or oil on the stovetop to make the spice release its natural flavors. Thicker paprika sauces may call for heating the paprika with flour and butter to make a paste, and then whisking in chicken stock or other liquid to form a gravy-like base. Once it is done cooking, sour cream may be stirred in to add a creamy taste and thick texture; however, sour cream is usually not recommended to be added during the actual cooking process or it may curdle. Thinner versions of the sauce may call for fresh cream to be added in during the actual cooking to add a rich flavor without the thickness that sour cream provides. Alternatively, cooks may even leave out the cream in favor of chicken stock or another flavorful liquid.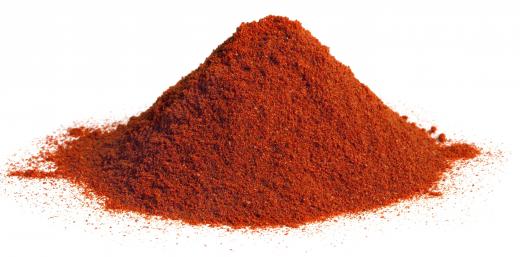 Paprika sauce is often found in the cuisine of Hungary, due to the widespread availability of paprika since the spice is produced in the country. Hungarian cuisine uses the sauce in a variety of traditional dishes, including paprikash, a classic dish of sautéed chicken pieces covered in a paprika and sour cream sauce. It may also be served over spaetzle, a type of traditional Hungarian dumplings, or egg noodles.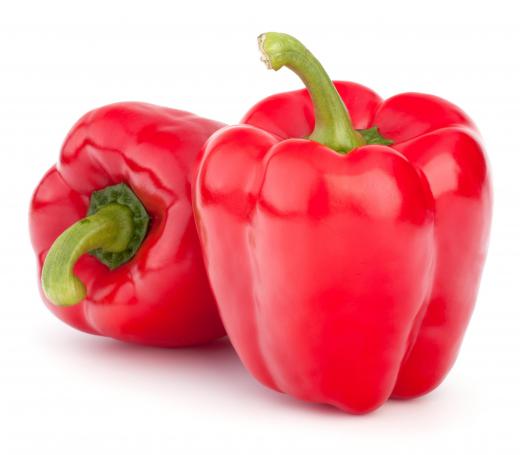 Although Hungarian cuisine tends to be most widely associated with paprika sauce, Spanish cuisine incorporates the sauce into their dishes as well. Spanish dishes tend to use a sauce made from Spanish paprika with a thinner, chicken stock base. It is served with a variety of small dishes, referred to as tapas, such as potatoes, chicken, or seafood, that are served in appetizer size portions rather than a larger main course. Regardless of the cuisine, paprika sauces tend to be versatile and served over a variety of starches, vegetables, and meats.
AS FEATURED ON:
AS FEATURED ON:








Paprika.

By: Natika

Sweet paprika is made from dried red bell peppers.

By: Giuseppe Porzani

Paprika is made from ground chili peppers.

By: Viktor

Sour cream is often added to paprika sauce once the sauce has completed cooking.