What is Conchiglie Pasta?
Conchiglie pasta is a shell-like Italian pasta shape which comes in a range of sizes, from tiny shells for soups to jumbo shells which can be stuffed and baked. The simple and very versatile pasta shape is very popular in many parts of the world for a wide range of dishes. Most grocers stock conchiglie pasta, which may be labeled as "shell pasta" in a reference to the shape. High quality pasta made from good durum wheat will keep essentially indefinitely in a cool dry place, and this particular shape is a handy one to keep around the larder.
Many people find the shape of conchiglie pasta very similar to that of a conch or cowrie, and grooves on the outside of the pasta reinforce this association. Typically, conchiglie pasta is wide in the middle, tapering down to narrow sides. When the shell side of the pasta is flipped, it reveals an opening which runs along the length of the pasta. Because the pasta is hollow and ridged, it is suitable for a wide range of sauces.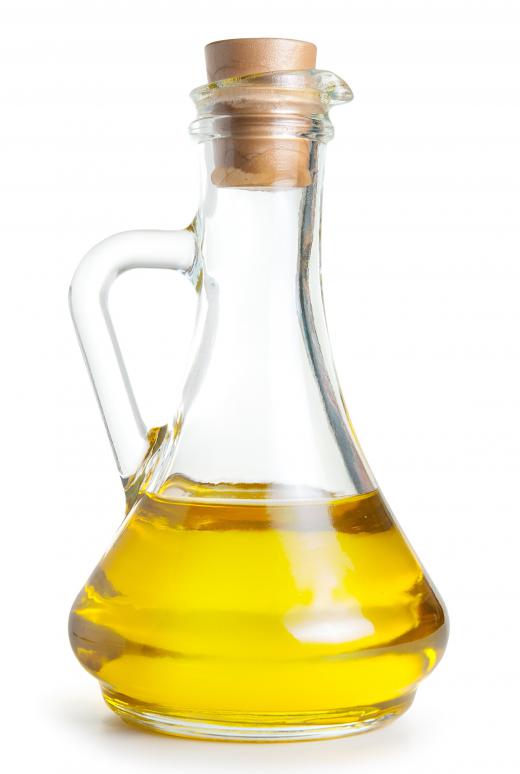 The sturdy shape will hold up well under chunky meat and vegetable sauces, while the hollow parts of the shells can act to trap thinner sauces. The pasta is also flavorful plain, with a light sprinkling of olive oil and fresh herbs. In addition to being served with sauce, conchiglie pasta can be baked in casseroles, used as a carrier for macaroni and cheese, added to pasta salad, and included in soups.
When conchiglie pasta is shrunk down, it is known as conchigliette. Conchigliette pasta is great for soups and other dishes where normally sized shells might be overwhelming. Oversized conchiglie pasta designed for stuffing and baking are called conchiglioni, and they can be used like manicotti and other large pasta shapes. The three sizes are usually stocked near each other in the store so that consumers can easily find them.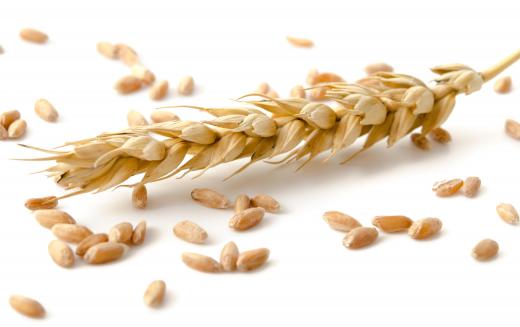 The best conchiglie pasta is made from hard durum wheat which holds up well through the cooking process. Hard wheats will hold their shape better when boiled and baked, making the pasta shells a sturdy base for casseroles and similar dishes. Many consumers also prefer the mouthfeel of pastas made with hard wheat, since they cook to al dente perfection very well, with a faint resilience to their texture which can be enjoyable. Most pasta packaging clearly indicates what kind of wheat has been used so that consumers can pick out the best pasta for their needs.
AS FEATURED ON:
AS FEATURED ON:








By: grekoff

Olive oil, which is often used to top conchiglie pasta.

By: Gleam

Sun-dried tomatoes and spinach can be added to conchiglie, or shell, pasta to provide extra flavor and color.

By: womue

High quality pasta is made from durum wheat.

By: MSPhotographic

Large conchiglie pasta is often stuffed with cheese and baked in sauce.