What Is Sesame Soy Sauce?
Soy sauce is just one of many key ingredients used to form a wide range of recipes with an Asian bent. Some take it to new heights by adding grated ginger, sugar, cornstarch and garlic for teriyaki sauce. Others take it several steps beyond for a sesame soy sauce by also combining ingredients like sesame oil, vinegar, onion and often sesame seeds and sesame paste too.
Perhaps the simplest sesame soy sauce can be had just by adding sesame oil to a basic recipe for teriyaki sauce. This means combining soy, water and sesame oil with grated ginger and minced garlic. Though proportions vary, for every 1 cup (about 235 ml) of water, 0.25 cup (about 60 ml) of soy and 2 tbsp. (about 30 ml) of sesame oil will be needed, along with minced garlic and grated ginger to taste. Some chefs also add about 2 tbsp. (about 30 g) of cornstarch as a thickener. Once the ingredients are combined, they can be whisked into a versatile sauce.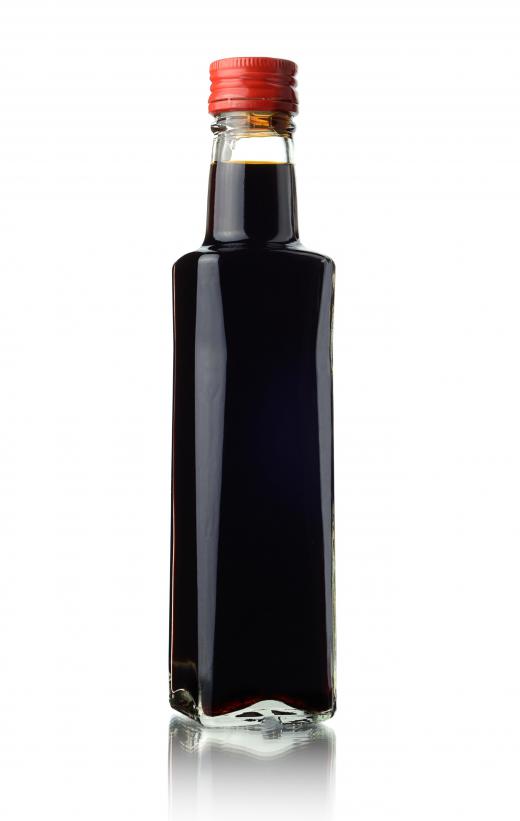 Though some just use sesame oil to form the base of sesame soy sauce, other chefs go much further to differentiate it from teriyaki and add sesame's characteristically nutty flavor. Rice wine vinegar is frequently added instead of water, in one-to-one proportions with the soy sauce. One recipe uses 1.5 cups (about 12 fl oz.) of both soy sauce and rice wine vinegar plus 1 tsp. (about 5 ml) of honey, 1 tbsp. each (about 15 g) of sliced scallions, chopped garlic and sesame seeds, with 2 tsp. (about 10 ml) of sesame oil and 1.5 tsp. (about 7.5 ml) of chopped ginger to taste.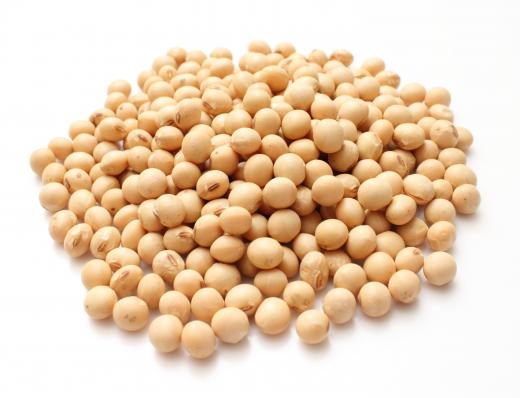 Another technique for thickening and imbuing sesame flavor is adding a small amount of sesame paste. Called tahini, this paste is used to flavor the iconic chickpea mash known as hummus. It can also replace cornstarch as a thickener to add an even bolder helping of sesame flavor in various sauces. Various herbs and dried pepper flakes also can be added to this sauce for a distinctive flavor. Others also substitute orange juice for some of the vinegar component, adding sweet and sour elements at once.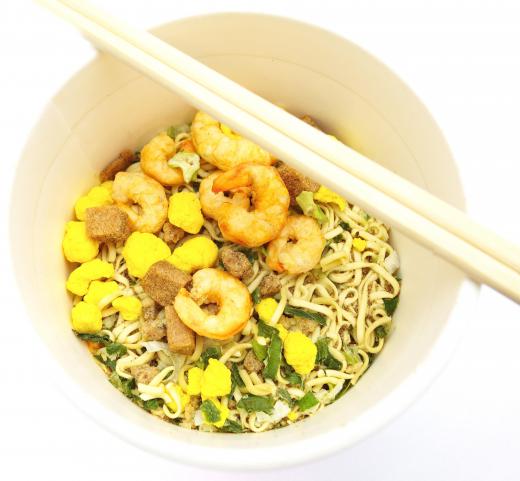 Sesame soy sauce can be found in many dishes throughout Asia and far abroad. It is used to marinade meat, a mixture that can then serve as the sauce that coats the final product later. The sauce can be tossed through lo mein noodles or a quick vegetable stir-fry. Also, it can also be poured into a ramekin for use as a dipping sauce.
AS FEATURED ON:
AS FEATURED ON:








By: photoliving

Sesame soy sauce.

By: terumin

Soy beans.

By: torsakarin

Sesame soy sauce adds a toasted flavor to Asian noodles and stir-fries.

By: ginauf

Adding sesame oil to an Asian soy dipping sauce gives it a more complex flavor.