Southern food is food which comes from the culinary tradition of the American South. While people often use the blanket term "Southern food," food from this region is actually very diverse, and there are a number of different cuisines within the South. Barbecue, especially pit barbecue, is probably the signature food of the South, although some other well-known examples include things like sweet tea, fried green tomatoes, ham, fried chicken, catfish, potato salad, buttermilk biscuits, and pecan pie.
The food of the American South reflects a unique blend of cultures and culinary traditions. The Native Americans, Spanish, French, and British all contributed to the development of Southern food, bringing recipes and foods from their own cultures. Transplanted Africans brought to the South through slavery also brought things to Southern cuisine.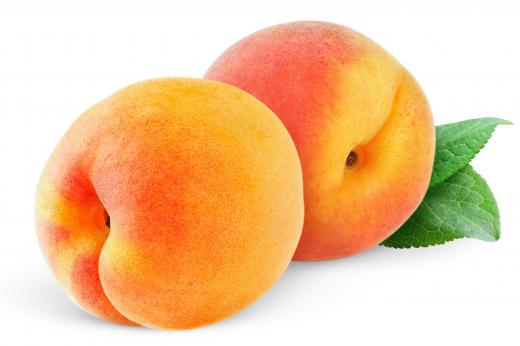 There are a few rough categories of Southern food. So-called "Soul Food" is heavily influenced by African cooking traditions, tending to feature a lot of greens and vegetables, rice, and nuts such as peanuts. Okra and collard greens often crop up in Soul Food, along with thick stews. Creole food has a French flair, and is often found around New Orleans, while Cajun cuisine reflects the culinary traditions of immigrants from the region of Canada known as Acadia.
Lowcountry cuisine features a lot of seafood and rice, while the food of the Appalachians relies heavily on preserved meats and vegetables. Southern food tends to be heavy on the corn, thanks to the Native American influence, with dishes like grits, cornbread, and corn on the cob being very popular. Nuts such as pecans and peanuts are also popular, as are fruits like peaches and berries. Common vegetables in the South include things like peppers, peas, okra, carrots, and sweet potatoes, while pork, chicken, and seafood remain enduringly popular.
The South also houses a lot of bakers, famously producing very light, rich baked goods like red velvet cake, buttermilk biscuits, and fluffy white breads. Southern bakers love making sweet treats like pies, cobblers, and cookies. White bread rolls, cinnamon rolls, and other bready treats are also popular in the South.
Many people associate Southern food with simple, hearty meals like those served in American diners. While some Southern foods certainly do meet these criteria, other Southern dishes are actually quite complex, with delicate flavors and ingredients which are sometimes hard to find outside the South. Visitors to the region are often astounded by the variety and complexity of Southern cuisine.
AS FEATURED ON:
AS FEATURED ON:








By: Anna Kucherova

Peaches are often linked to the South.

By: sevenk

Peas are commonly used in Southern foods.

By: mates

Potatoes are starchy tubers used in many dishes.

By: Kesu

Sweet tea is a Southern staple.

By: missgrace

New Orleans is known for its Creole food.

By: robhainer

Cornbread is a popular southern dish.

By: s4sanchita

Okra is a common southern vegetable.

By: FocalPoint

The South is famous for its red velvet cake.

By: Onionhead

Soul Food commonly employs collard greens.

By: jam4travel

Cornbread is a traditional southern side dish.

By: Monkey Business

Lobster in a Cajun-style roux.

By: Lucia Pescaru

Many of the best Southern dishes are pan-fried, like liver and onions dredged in spices.

By: Monkey Business

In the southern United States, pulled pork is a favorite at backyard barbeque gatherings.

By: pilotl39

Peanuts are a popular addition to many southern dishes.